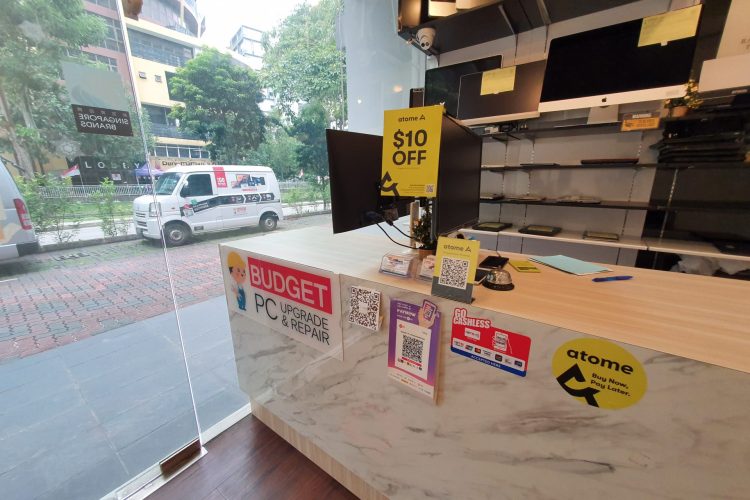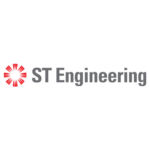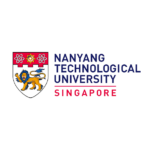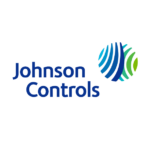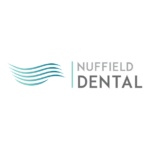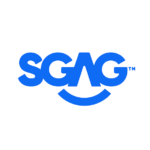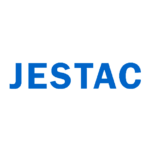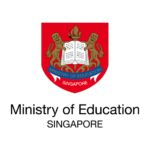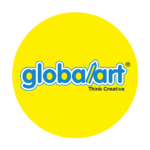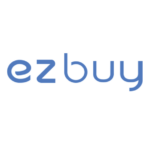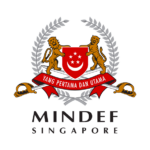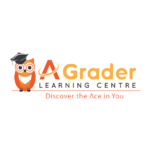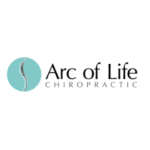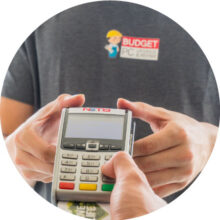 *FREE Diagnostic: Applies for out of warranty laptops/PC only. If your PC is under local warranty, the diagnostic/rma charge is $120
• Alternatively, you may wish to send your laptops & desktop to any of our shop for a FREE diagnostics. 
• ON-SITE support is also available
We can repair any laptop brands and problems. Our team of experienced and highly skilled technicians possesses the expertise to address issues with a wide variety of laptop brands, spanning from Apple Macbook, ASUS, HP, Lenovo, Dell, Acer, Toshiba, Samsung, Microsoft, Fujitsu, Razer, MSI, Huawei, Sony, XiaoMi, Aero Gigabyte, Alienware, Avita, Thinkpad, Predator, Aftershock, ROG Republic of Gamer. They have successfully repaired tens of thousands of laptops in the last decade so feel free to reach out to us for further information without any hesitation.
WHAT IS THE COST OF A LAPTOP REPAIR?
The Actual Cost May Vary. Below Laptop Repair Cost At Estimation For General Laptop Model
Laptop LCD Screen (Non touch): $195-$355
Laptop Keyboard Repair: $85-$165
Laptop Battery Replacement: $65-255
Laptop Speaker Repair: $95-145
Virus/Malware Removal: $95
Data Recovery $200
Reformating or OS Installation: $95
Laptop Hinge Repair: $95- 125 excluding parts
Motherboard Repair: Windows laptop: $195 or Gaming Windows laptop $255
Feel free to contact us by for an accurate quote. You can provide us more information on your laptop issues, your laptop model number, serial number (Lenovo, Macbook or Asus) or service tag number (Dell laptop)

WHAT KIND OF ISSUES ARE YOU EXPERIENCING WITH YOUR LAPTOP OR COMPUTER PC?
At Volta PC Upgrade & Repair, we take pride in our team of highly skilled technicians who can proficiently repair a wide range of devices, including laptops, desktop computers, All-in-One PCs, and tablets from all brands. Regardless of the specific issues you're encountering with your laptop, we have the expertise to identify potential faults and provide you with an estimated repair cost after you've shared the issue details with us. This way, you can save time and avoid the hassle of visiting our laptop service center before knowing the initial repair cost.
HARDWARE ISSUES IN LAPTOP
1. Spilled Water On Laptop:
One of the most alarming mishaps is spilling water on a laptop keyboard. The situation can become even more concerning if the liquid is something like Milo or milk, as they can be difficult to clean and leave the keyboard sticky after drying. Just the idea of liquid infiltrating the laptop's components can be anxiety-inducing. Failure to promptly seek professional assistance may result in severe corrosion and ultimately lead to expensive repairs. You don't want to end up with a corroded motherboard. We strongly advise sending your laptop for repair within 1-2 days for a greater likelihood of successful repair.
For more information, read here
2. Cannot Connect To Wifi:
You've attempted to locate your Wi-Fi network, but it seems to be non-existent. Despite restarting your modem, router, and laptop, the issue persists. This could potentially be caused by Windows corruption or a problem with your Wi-Fi card. We can assist in repairing Windows or replacing the Wi-Fi card to resolve this problem.
For more information, read here
3. Buzzing Sound From Laptop Speaker:
Prolonged use of laptop speakers at maximum volume can result in harm to your laptop's speaker system. This occurs because high-volume sound playback places increased stress on the speaker components, causing gradual damage over time. Furthermore, playing music at maximum volume can cause the speakers to overheat. Indications of speaker damage on your laptop include distorted sound, extremely low speaker volume, or muffled audio despite setting the volume to the maximum level. You may also notice issues like buzzing sounds, cracking noises, or static noise emanating from your laptop's speakers.
To address these issues, we recommend engaging our laptop repair technicians who can assess the damage and, if necessary, replace your laptop's speakers.
For more information, read here
4. Keyboard Auto Typing Or Random Keys Unable To Type
Keyboards can experience wear and tear over time. This can lead to keys that either do not register keypresses (no character appears when the key is pressed) or keys that remain pressed down (stick) even after the pressure is released. A stuck key can trigger an error message when the system detects it, but it cannot detect an unresponsive key. In such cases, it becomes necessary to replace the entire keyboard for you. Note: there is a small possibility that it could be due to motherboard issue instead of keyboard issue. Fortunately, our laptop repair technicians can repair motherboards as well.
For more information, read here
5. Unable To Close Laptop Lid Smoothly
The laptop hinge serves as a movable joint or mechanism that provides support to the laptop's LCD screen. It enables the laptop lid to open and close smoothly during use. If your laptop hinge isn't repaired, over time, it can potentially lead to damage to the laptop's LCD screen, making the repair more expensive. Thankfully, our team of technicians has many years of experience to get your laptop repair. They offer solutions for laptop hinge repairs, and in many cases, there's no need to replace parts, which helps you save on costs.
For more information, read here
6. Laptop Cannot Power On
No matter how many times you attempt to charge your laptop, it still refuses to power on, even when connected to a charger. In such a scenario, it's likely that some of the chips on your laptop's motherboard are malfunctioning and require repair. The good news is, we have the capability to fix these faulty chips on the motherboard without the need to replace the entire motherboard. This not only saves you a significant amount of money but also offers peace of mind as we don't charge you if we are unable to successfully repair the issue.
Important Note: If your power on/off buttons are located on the keyboard, the issue might be related to a problem with the keyboard itself instead. Entrust your laptop repair to our skilled professionals. We will conduct a thorough diagnosis to identify the problem before recommending the necessary laptop repair solutions.
For more information, read here
7. No Display Or Lines Found On The LCD Screen:
Your laptop's LCD screen can be repaired by replacing it with a new one if you're facing the following issues: a cracked screen, black and white patches on the display, a pink or pink-tinted LCD screen, dead pixels, backlight bleeding at the screen's edges, or the appearance of vertical or horizontal stripes on the screen. However, if you're encountering problems such as LCD screen flickering or no display appearing on the screen when you power it on, there's a slight possibility that it could be related to the LCD cable. We recommend sending your laptop for a thorough diagnostic assessment before proceeding with any necessary laptop repair involving replacement parts.
For more information, read here
8. Laptop Overheating Issues
Sometimes your laptop freezes intermittently or shut down on its own while you are working on something halfway. When this happened, the data you are working on could be lost. Remarkably, one of the often-overlooked methods for enhancing your laptop's speed is performing regular cleaning. Removing dust from your laptop is essential to prevent overheating, as the accumulation of dust can lead to gradual performance degradation in certain laptops. Overheating can have three significant repercussions for both you and your laptop: diminished performance, reduced battery life, and the potential for increased repair costs due to potential damage to other hardware components If you observe that it's overheating or the laptop fan is operating more intensively than usual, then the problem is likely related to heat. Side note: Sometime it could be related to motherboard or CPU problem. Be sure to send in for our technician to check to get the correct diagnosis before getting your laptop repair.
For more information, read here
9. Auto Power On And Off By Itself
Several possibilities could explain this occurrence. The laptop's battery, RAM, or motherboard may be shutting down as a protective measure, possibly due to a short circuit or component malfunction. In such cases, our engineers will perform a diagnostic by disconnecting your RAM, SSD, battery, and other component cables. If the laptop powers up without shutting off, this will help identify the faulty components. Our skilled technicians will then determine the root cause of the damage before proceeding with the necessary laptop repairs.
10. Weird Noise From Laptop Fan
Many customers asked for a laptop fan cleaning service as they hear whirring noise from their laptop fan. Unfortunately, this isn't a case and most of the time, the laptop fan has to be replaced as it does not spin normally or either part of the fan is disintegrated.  Fortunately, we have free diagnostic for out of manufacturer warranty laptop, our technician will conduct a thorough diagnosis to identify the problem before recommending the necessary laptop repair service for you
11. Laptop Hangs Intermittently

This typically occurs when you are working with multiple programs or running resource-intensive software such as autocad or photoshop and your laptop lacks sufficient RAM to handle the load. It's worth considering an upgrade to the RAM or SSD to improve performance in such situations. In some cases, faulty ram or hard drive may be the cause too. Consider sending in for a *FREE diagnostic so our technicians can provide you the necessary laptop repair quote
For more information on SSD upgrade read here
For more information on Laptop Ram upgrade read here
12. LCD Screen Flickering
Most of the time, this happened when the LCD screen is faulty which is caused by wear and tear. In rare cases, there is a small possibility that the fault is caused by software or LCD cable. Thus, our skilled technicians have to perform the diagnostic before getting your laptop repair.
For more information, read here
13. Loose Or Broken Charging Port
If you find yourself needing to hold your charger at a specific angle for proper charging, it's possible that the charging port has become loose. In rare instances, we've encountered situations where a broken charging pin head is stuck inside the charging port or where the charging port itself is severely damaged, often resulting from the laptop being dropped. It's essential to get your laptop repair promptly because continued use in such a condition is likely to lead to additional damage to the motherboard.
SOFTWARES ISSUES IN LAPTOP
1. Lost Password
If you have put aside your laptop for a while and can't recall the password, but there's important data on it, consider looking for our laptop repair service. Our technician can assist you in recovering the data aside from resetting the password.
2. Lock By Bitlocker And Unable To Login
The disk has been secured with BitLocker Drive Encryption, but unfortunately, the BitLocker recovery password wasn't saved, and the typical laptop user is currently unavailable to provide it. In such a situation, our technician can offer assistance, provided there is no critical data stored on the disk. Message us to find out more for your laptop repair
3. Blue Screen Of Death
BSOD typically occurs when there is an issues with software or hardware issues. Usually a corrupted operating system or hard drive issues. Send in your laptop fpr a proper diagnostic before getting the laptop repair. We can
4. Outdated OS- Operating Systems
Staying current with the latest Windows operating system is vital to maintain the safety of both you and your laptop. Upgrading addresses potential issues or bugs that could affect your laptop. As new OS versions are regularly released, we can help you with the upgrade process, though it's important to note that not all laptops can be upgraded due to varying specifications. If you're interested in upgrading to Windows 11 or Windows 10, please reach out to us for more information to determine if it's possible for your specific laptop.
5. Data Recovery
Attempting to read the data at multiple times may worsen the data recovery success rate as you may be causing more harm to the disk plate. If you have issues trying to read the data, engaging our laptop repair service: Data recovery would be a better option. Firmware utilities can be employed to recover data by repairing bad sectors. Dealing with logical failures is usually less challenging than addressing physical failures. Throughout the data recovery procedure, we must resolve firmware issues and bad sectors to ensure the hard disk remains stable during extraction. This extraction phase is crucial for our technicians, as it's the point where data may become corrupted during the imaging process. We perform a one-to-one clone of your data from the faulty hard disk onto our temporary drives. Speak to our technician to find out more on the computer repair service for your data recovery.
For more information, read here
---
WHAT SETS US APART AS YOUR PREFERRED CHOICE FOR LAPTOP REPAIR?
Here, we explain we are the best laptop repair service center in Singapore
1. Rated As Best Laptop Repair Singapore 2023 In Online Internet Publishing Guide
We are rated at the following internet publishing guide
– 5 Best laptop repair services in Singapore in 2023  www.thebestsingapore.com/services/best-laptop-repair-services-in-singapore/
– Top 22 Laptop Repair Shops in Singapore www.bestinsingapore.co/best-laptop-repairs-singapore/
– 10 Best Laptop Repair Stores To Repair Your Laptops in Singapore www.bestinsingapore.com/laptop-repair/
2. Best In No Repair, No Charge. No Diagnostic Fee For Laptop Repair Service
For laptops that are no longer under manufacturing warranty, we offer a complimentary diagnostic service. If you choose not to proceed with the repair after the diagnostic, there will be no cost, as we understand that it may not be cost-effective. Additionally, we won't charge you if we are unable to repair the laptop.
3. Best In Long Warranty Coverage For Your Laptop Repair In Singapore
We offer the most extensive laptop repair warranty in Singapore. For instance, our laptop motherboard repairs come with a 6-month warranty, and Windows OS service repairs are covered for up to 1 year. You can never find this warranty in other laptop repair shop in Singapore.
4. Best In Multiple Payment Mode For Your Laptop Repair Service In Singapore
Being the laptop repair service in Singapore, we offer various payment options for your convenience. You can choose from a range of payment methods, including NETS, Visa, Mastercard, bank transfer, PayNow, Shopback, Atome, and even cheque payments (companies only).
5. Best In Exceptional Customer Service Support For Laptop Repair Service In Singapore
Volta PC Upgrade & Repair has garnered praise from thousands of customers for our outstanding customer support. We consistently go the extra mile to deliver high-quality and best-in-class services, including our commitment to exceptional after-sales support.
6. Best In Repairing Various Laptop Brands And Models
Our engineers possess over a decade of experience in repairing both software and hardware across all laptop brands and models. Additionally, we offer repair services for computer desktops, All in one PC, Surface Pro devices, MacBooks, and more. This places us among the top IT tech service providers in Singapore.
7. Best For Laptop Repair At Your Convenience In Singapore
Our two laptop repair shops are conveniently located within a 5-8 minute walk from both Jurong East MRT station and Taiseng MRT station (please refer to our locations on the map). If needed, we can arrange collection and delivery transport services for a fee. Alternatively, you have the option to organize your own delivery service using providers like Lalamove or Grab, considering we have two branches in Singapore. We can also facilitate on-site support upon request.
8. Best In High Quality Parts for All Laptop Repair
At our laptop repair service center in Singapore, we exclusively employ high quality parts for every laptop repair we undertake. Our technicians meticulously inspect all parts before installation to ensure not only their quality but also their overall condition.
9. Best in Price Transparency at Fair Price With Huge Discount
At Volta PC Upgrade & Repair's laptop repair service, you can expect top-notch service at a reasonable rate. Our commitment to fair pricing ensures that you won't need to sacrifice your laptop's performance or reliability due to repair expenses. Furthermore, if your laptop has multiple issues that require repair, you can enjoy discounts of up to $125 on the total cost. Not to mention, our technician can provide a quick quote before you send in for a laptop repair.
10. Best In Software Repair for Laptop Repair In Singapore
Our skilled technicians excel not only in hardware repair but also in resolving software issues effectively. We have confidence in our senior engineers' ability to tackle even the most intricate laptop software problems you may encounter. Rest assured, they are highly proficient in their IT field. Our dedication to delivering top-tier laptop repair support in Singapore has earned us a loyal customer base. Many of our clients continue to seek our expertise for their laptop-related technical needs because we genuinely care, and our team consistently goes above and beyond to ensure your satisfaction.