ASUS LAPTOP REPAIR SINGAPORE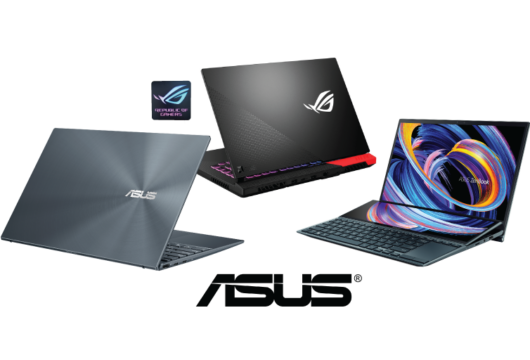 Asus laptops are renowned for their stylish designs, characterized by sleek designs. Not only that, as Asus laptops are equipped with robust processors and graphics cards, it makes them ideal for intensive tasks like gaming and video editing. Additionally, Asus laptops offer excellent value for their price, delivering premium features at a more budget friendly cost compared to other laptop brands. As Asus provides an extensive selection of laptop categories, including notebooks, mid-range options, and high-performance gaming laptops, catering to a diverse range of needs and preferences. This is one of the reason why Asus laptop is one of the top selling laptop in the market
However, even the finest devices can encounter problems and require repairs.
Fortunately, Asus laptop's warranty coverage ranges from 1-3years. Asus also has their service centre located in Singapore where you can conveniently drop off your laptop for repairs. Interestingly, Volta PC Upgrade & Repair service center is located at the same building as Asus service center at Trivex building.
How to check my Asus laptop Warranty?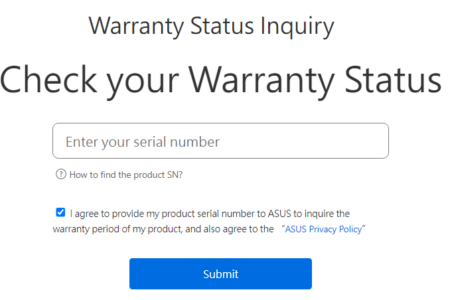 If your Asus laptop is still under Warranty:
It is more sensible to seek assistance from the Asus service center instead if your Asus laptop is under warranty since there will be no repair fee involved. However, if you require immediate assistance for urgent matters, such as software issues or data backup, you can always contact laptop repair service shop like us.
We are reachable via Phone or WhatsApp, and we will explore how we can assist you.
It is important to note that there may be certain limitations on the warranty coverage provided by Asus. Therefore, it is advisable to contact the Asus service center before visiting them in person.
These are what most service center may not be covering:
Cosmetic appearance repair like dented casing or LCD screen cracked
Data lost or data transfer
If your Asus laptop warranty has expired
Asus service center charge a diagnostic fee, roughly about $80 for expired warranty laptop.
If you decide not to proceed, a diagnostic fee of $120 will be charge instead.
Information taken from hardwarezone in year 2021
The fees may not be up to date and you can give Asus Service Centre a call before heading down.
Where is Asus Service Centre in Singapore?
Asus Service Center Address:  8 Burn Rd, #11-16 Trivex, Singapore 369977
Time: Monday to Friday 10am-7pm daily, Saturday 10am – 1pm
Interestingly! Volta PC Upgrade & Repair is on the same building as Asus service center located at Trivex
Should you need a second opinion, feel free to reach out to Volta PC Upgrade & Repair.
We don't charge for diagnostic for out of warranty laptop.
This means no fixed, no charge.
We will be glad to assist you to repair your Asus laptop.
This is our Main branch address, on the gound level.
Address: 8 Burn Road #01-04, Trivex, Singapore 369977
Time: 10.30am-7pm (Mon, Tue, Thu, Fri, Sat & Sun only)
*CLOSED every Wed & during Public holidays
For Jurong branch address, you can refer to here
Here are some of the common issues we have encountered and repaired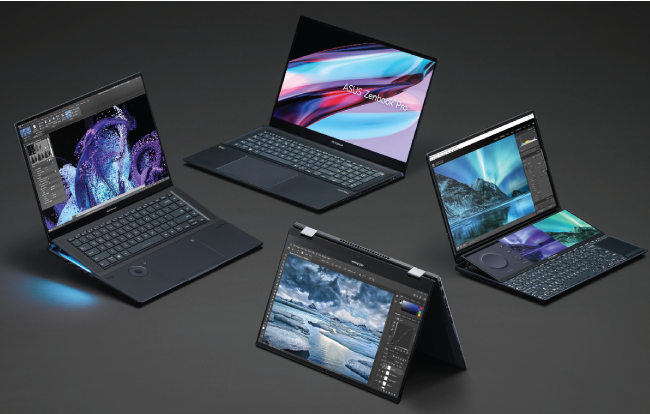 Keyboard issue
Some keys may not respond after you press it or some keys are stuck which is impossible for you to type. This is frustrating because you will not be able to enter your password properly and typing is impossible. For this, the entire keyboard has to be replaced. As the mainboard must be removed before a keyboard can be replaced for Asus Zenbook series, we would encourage getting a professional laptop repair engineer from Volta PC Upgrade & Repair to repair for you instead. If you have no experience in removing the mainboard, please don't do so as the mainboard may be shorted which makes the repair more expensive.
Hinge issue
The Asus Zenbook features a sleek and lightweight design. In particular, the Zenbook Flip model stands out with its 360-degree flexibility hinge design, making it popular for work and presentations on the go. However, due to the nature of its hinge mechanism, issues can arise over time and the only way is to get your Asus laptop repair. For this, you can consider repairing it with laptop repair shop like Volta PC Upgrade & Repair as the repair cost for hinge repair would be cheaper.
LCD screen issue
As mentioned, for its sleek, light weight design, this made a popular choice among customer for portability and work purposes. This means that the design characteristic of the hinge mechanism and frame supporting the LCD may not be as robust as those found in Asus' everyday Vivobook series. Consequently, the LCD screen is more susceptible to damage.We don't mean that the design is flaw. The possibility of choosing the mechanism and frame was chosen likely because it is lightweight which makes it portability. If you notice lines, flickering, distortion in colours such as pink, grey or black patch, a blank screen or cracked screen, it indicates a faulty LCD screen. The only solution to repair the laptop in such cases is to repair the laptop by replacing the LCD screen.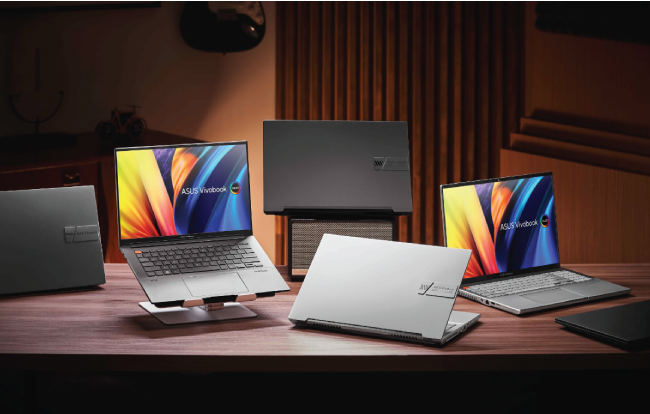 Battery issue
All battery comes with a charge cycle and it is prompt to becoming weaker if you are constantly charging your laptop battery at your desk. Thus, if your battery is weaker, or if you found your battery bloated, it would be best to get your laptop battery replace it immediately.
Hinge issue
The weight distribution of the upper body screen in Asus Vivobook 15-inch laptops may be a contributing factor to their susceptibility to hinge damage. Additionally, we have observed that some users tend to lift the screen case from the right corner instead of the middle, which further increases the likelihood of requiring Asus laptop repairs.
LCD screen issue
The hinge is one of the backbone for the LCD screen. With the hinge issue we have observed in Asus vivobook series, the screen are prompt to having issue like flickering screen or black screen. Thus, you can get it your laptop screen replace with us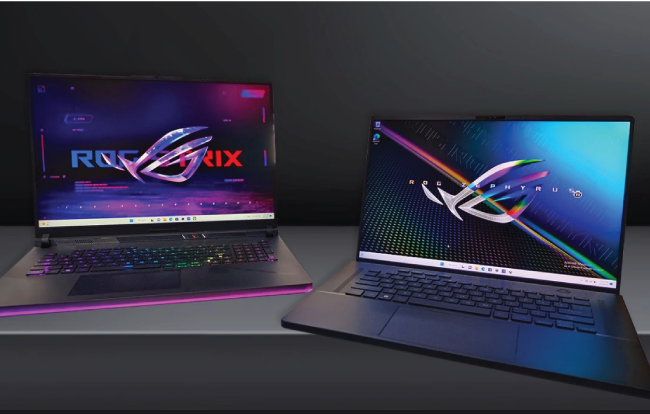 Asus ROG Zephyrus & ROG Strix gaming series

Overheating issue
Gaming laptops, such as the Asus ROG Zephyrus and ROG Strix models, often experience overheating issues due to the intensive software used by consumers, such as games or video editing software. This excessive workload can cause potential performance issues for the graphics and mainboard in the future if not properly addressed. To mitigate this, we recommend that users of these laptops schedule an annual cleaning and thermal pasting to maintain optimal performance and prevent overheating.