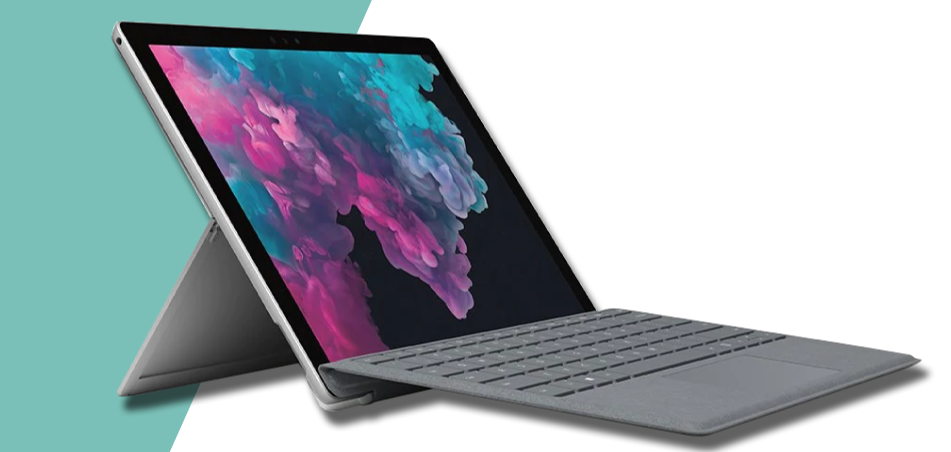 SURFACE PRO LCD REPLACEMENT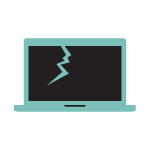 • Cracked LCD Screen
• Flickering Screen Display
• Touchscreen Unresponsive
SURFACE PRO BATTERY REPLACEMENT
• Battery Drained Quickly- Weak
• Only Can Power On with Power Adapter
• Bloated Battery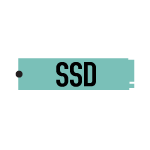 • Blue Screen with Error Codes
• Failed to Login to Windows
• Windows is Reparing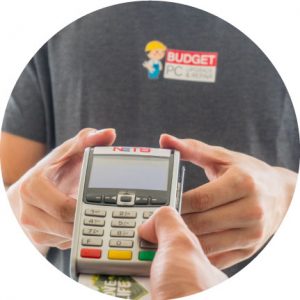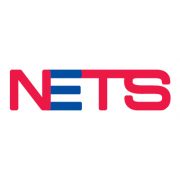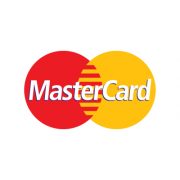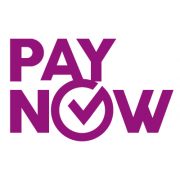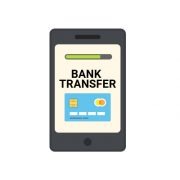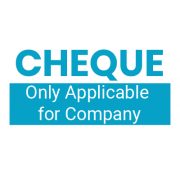 *FREE Diagnostic: Applies for out of warranty laptops/PC only. If your PC is under local warranty, the diagnostic/rma charge is $120
• Alternativey, you may wish to send your laptops & desktop to any of our shop for a FREE diagnostics. 
• ON-SITE support is also available 
Our experience and skilled technicians has years of experience in repairing Surface Pro
Repair your Surface Pro quickly so you can resume back to your business presentation!
Microsoft Surface Pro repair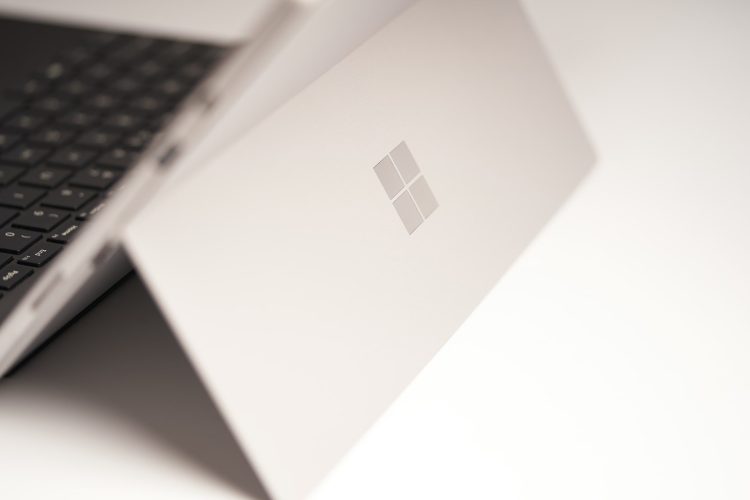 The Microsoft Surface Pro is a great investment for anyone in need of a reliable and convenient device.
Its sleek design and portability make it perfect for students or busy professionals who need to be able to take their work with them wherever they go.
However, like any piece of technology, the Surface Pro is not immune to the occasional problem such as screen replacement or battery repair service. That's where the qualified technicians at our service centre come in. With years of Surface Pro repair experience, our team is familiar with all the common issues that can arise with the Surface Pro.
Here are some examples of the common issues that Microsoft Surface Pro users usually face:
Problems with Surface Pro screen

Users have reported a number of common problems with the device's screen. Some users have complained of "ghosting," where images appear to linger on the screen after they've been closed. Others have reported "black screen" issues, where the device's screen goes completely black and becomes unresponsive.

There have also been reports of "touchscreen flickering," where the touch screen becomes unresponsive or starts to flicker.

Terrible sound quality

Sound quality degradation and other common problems such as low volume and crackling sound.

Battery problems

One of the issues that Microsoft Surface Pro users usually experience is battery problems. The battery drains quickly when in use and it takes a long time to charge. This can be a major inconvenience for users, especially if they are relying on their Surface Pro for work or school.

Another common complaint is that the Surface Pro will suddenly shut down, even when there's still a fair amount of charge left in the battery. This can be extremely frustrating, especially if you're in the middle of working on something important.

Liquid damage or water damage

There are many potential effects of water damage on a Microsoft Surface Pro. The most obvious is that the device may no longer function properly. The touchscreen may become unresponsive, the battery may drain more quickly, and the speakers may produce distorted sound.

In addition, the casing of the Surface Pro may become warped or cracked, making it more susceptible to future damage. Water damage can also cause long-term problems, such as corrosion of the internal components. As a result, it is important to take immediate steps to dry out and repair a water-damaged Surface Pro. Doing so can help to minimise the potential for further damage and ensure that the device continues to function properly.
Microsoft Surface Pro repair: Screen problems
One of the most popular tablet computers on the market is the Microsoft Surface Pro. Though it has a sleek design and powerful features, the Surface Pro is not immune to problems.
One common issue is screen flickering. This can be caused by a variety of factors, including loose hinges or a defective display. Another common problem is ghosting, which is when images appear faded or blurry. This can be caused by changes in the screen's settings or by incorrect calibration.
Cracked screen replacement
It's happened to the best of us – you're working on your Surface Pro, minding your own business… when suddenly there's a crack in the screen. Whether it was caused by a slight hit or just too much wear and tear, a cracked screen can be a major inconvenience.
Cracked screens on your Microsoft Surface Pro can be a cause for concern. While a small screen crack may not seem like a big deal, it can quickly turn into a bigger problem if left unaddressed. In addition to being unsightly, a cracked screen can also make your Surface Pro more susceptible to damage from dust and debris. If you have a cracked screen, it's important to take action right away to prevent further damage.
Luckily, it is one of the most common issues when it comes to Microsoft Surface Pro repair. Contact one of our professionals for a quick repair service!
Touch not responsive
Touchscreen displays are notoriously delicate, and it's not uncommon for them to become unresponsive after a few years of use.
If you're having trouble with your Surface Pro's touchscreen, there are a few simple solutions you can try to fix the problem:
First, ensure that the device is clean and free of any debris or fingerprints
Second, make sure that your Surface Pro is updated to the latest version of Windows
Third, try clearing some storage
If you're still having trouble, try restarting your Surface Pro
Microsoft Surface Pro repair: Sound repair services
We know that it can be very frustrating when your Surface Pro offer terrible sound quality or completely stops producing sound, but you are not alone!
Here are some common problems when it comes to Surface Pro's speakers:
The sound is not as loud as it should be – this can be frustrating when trying to watch a movie or listen to music
The speaker gives out distorted sound – this can be caused by a variety of things, including a loose connection or a software glitch. In some cases, simply restarting the tablet can fix the problem
The speaker produces random hums or unexpected sounds
There are a few things you can try when it comes to speaker problems. First, check to make sure that the volume is turned up all the way. If it is, then try restarting the device. Sometimes, a simple restart can fix sound issues.
If you've done all those steps and find that your Surface Pro is still not fixed, our team would be more than happy to help you with the speaker diagnosis and repairs.
Microsoft Surface Pro repair: Battery repair service
The Microsoft Surface Pro is a versatile and powerful device, but like any electronic device, it can experience problems from time to time.
One common issue is that the battery may stop holding a charge as well as it once did. This can be caused by a number of factors, including age, improper charging, or excessive use. If this happens, there are a few things you can do to try to repair the battery before having to replace it entirely.
First, make sure that the power cord is firmly plugged in and that the charging port is free of debris. If the problem persists, try resetting the device
Next, check the settings to see if the battery saver mode is turned on. If it is, try turning it off and see if that makes a difference
If the battery still isn't holding a charge, it may be necessary to replace it. Finally, keep in mind that overheating can also cause battery issues, so be sure to keep your Surface Pro in a cool, dry place.
Another common problem is bloated batteries. This occurs when the Microsoft Surface Pro's battery becomes swollen and deformed, which can ultimately lead to reduced battery life and performance. This can cause the device to shut down unexpectedly, or to take longer to charge. In some cases, the bloated battery may also leak, causing damage to the device.
Microsoft Surface Pro repair: Water damage repair service
Microsoft Surface Pro devices are designed to be tough and withstand a lot of wear and tear. However, even the most durable devices can succumb to water damage.
As anyone who has ever dealt with water damage knows, it can be a nightmare to think of the lasting damage water can do to your property.
If your Surface Pro has been exposed to water, it's important to act quickly to repair the damage and prevent any further damage from occurring.
The first step is to make sure it is disconnected from all power (make sure that your safety is the number one priority here! Use caution when disconnecting any devices from power).
Then, turn off the device
Next, use a soft, dry cloth to gently pat the surface dry
Here are a few simple tips to protect your Surface Pro from water damage:
Avoid using your Surface Pro in areas where there is a lot of splashing or spraying water. If you must use it near water, be sure to wipe it down afterwards with a cloth
Be careful when handling your Surface Pro around water. Don't allow any liquids to come in contact with the device
Keep an eye on the weather forecast before taking your Surface Pro outdoors. If there is a chance of rain or thunderstorms, it's best to leave your device at home. If you must use your Surface Pro in wet conditions, consider investing in a waterproof case or skin. This will help to protect the device from accidental spills and splashes
If you do spill something on your Surface Pro, be sure to power it off immediately and unplug any peripherals. Then, use a clean, dry cloth to blot up any moisture
Dealing with water damage is never fun, but by taking quick action and following these steps, you can minimise the damage and then take it to one of our professionals to get your Surface Pro back up and running in no time.
Microsoft Surface Pro repair: Port problems
If your charging port is loose, not charging, or only charging sometimes, you may need to replace your charging port.
Microsoft Surface Pro charging port issues are common and can be caused by a variety of factors, including:
Regular wear and tear
Damaged cords
Faulty hardware
Microsoft Surface Pro not turning on
If your Microsoft Surface Pro won't turn on, it may be due to a hardware or software issue.
It may also be due to a drained battery, a faulty charging cable, or a problem with the power supply.
Before you begin any troubleshooting, make sure that you have a charged battery and that the charging cable is securely connected to both the Surface Pro and an outlet. If the Surface Pro still won't turn on, try pressing and holding the power button for 30 seconds.
Another thing you can check is the cable itself.
If your Microsoft Surface Pro's charging cable is damaged or not working correctly, there are a few things you can do to repair it. First, check the cable for any visible damage, such as fraying or breaking. If the cable is frayed or damaged, it will need to be replaced. Also, make sure that the charging port on your Surface Pro is clean and clear of debris. You can also try using a different outlet or power source.
If your device is still not turning on, we are happy to help diagnose and advise you on what repairs are needed for your Surface Pro.
Other common problems with the Microsoft Surface Pro
Kickstand

The Microsoft Surface Pro is a great piece of technology. It is a 2-in-1 computer that can be used as both a laptop and a tablet. The Surface Pro has many features that make it a great device, but one issue that has been reported is the kickstand. Some users have reported that the kickstand is not strong enough and that it wobbles when the Surface Pro is in use.

There are a few workarounds that can help. One is to use a case that has a built-in stand. Another is to prop up the Surface Pro with a book or another object.

Camera problems

The Microsoft Surface Pro is a great device with many features that are perfect for productivity and creative work. However, there have been some reports of issues with the camera.

Some users have found that the camera doesn't work properly, or that the image is distorted. Others have reported that the camera is very slow to focus.

While these issues can be frustrating, there are a few things you can do to try to fix them. Make sure that you have the latest updates for your Surface Pro and you can also try restarting the device or resetting it.

Not connecting to Wi-Fi

There have been reports of Microsoft Surface Pro devices having issues connecting to Wi-Fi. There are a few potential solutions to this problem:

First, make sure that the Wi-Fi network you're trying to connect to is working properly
If it is, then the next step is to check your Surface Pro's Wi-Fi settings. Make sure that you're allowing this device to connect to Wi-Fi and then try connecting again
If you're still having trouble connecting to Wi-Fi, Microsoft has a list of troubleshooting steps that you can follow

SSD issues

Another common thing that users experience is issues with the SSD. The most common experiences they face are:

Blue screen with error codes
Failed to login to Windows
Windows is repairing
Where should I repair my Surface Pro?
Budget PC is the right place when you're looking for a Surface Pro repair in Singapore. We have many skilled technicians that are ready to help you with your repair processes.
We also give free diagnosis before we proceed with the repair, so you can determine what is best for you and your Surface Pro.
Our service centres are located all around Singapore to give you the best repair process and price.
Types of Surface Pro that we repair
We do repairs on different types of Surface Pro:
Surface Pro 3 repair
Surface Pro 4 repair
Surface Pro 5 repair
Surface Pro 6 repair
Surface Pro 7 repair
Surface Book Repair
Surface Go Repair
If you don't see your device on the list, feel free to contact our service centre for assistance.
How do I know which Surface Pro I have?
You can find out about the model of your Surface Pro by checking the Surface App or finding out the information from Settings or System Information.
Surface App

Select the start, search for surface and then select app.
Look at the top of the window or expand Device Information

Settings

Right-click on start, select settings and then system
Scroll down and select about
Look for device specifications and find out the Surface model information

System Information

Select start, search for system and then click on System Information
Look for System Model in the pane
How much would it cost to repair my Surface Pro?
The repairing cost would depend on the type of repairs needed, device model and other factors that come into play.
Budget PC is committed to giving you the best price and repair experience in Singapore.
Enjoy our FREE diagnosis when you bring your Surface Pro to our service centre.
Surface Pro Repair Like-A-Pro: Top 6 Common Issues
The Microsoft Surface Pro is a popular and versatile device, combining the capabilities of a laptop and tablet into one powerful package. However, like any electronic device, it can encounter various issues that may impact its performance and usability. In this comprehensive guide, we will explore the top six common Surface Pro issues and provide […]