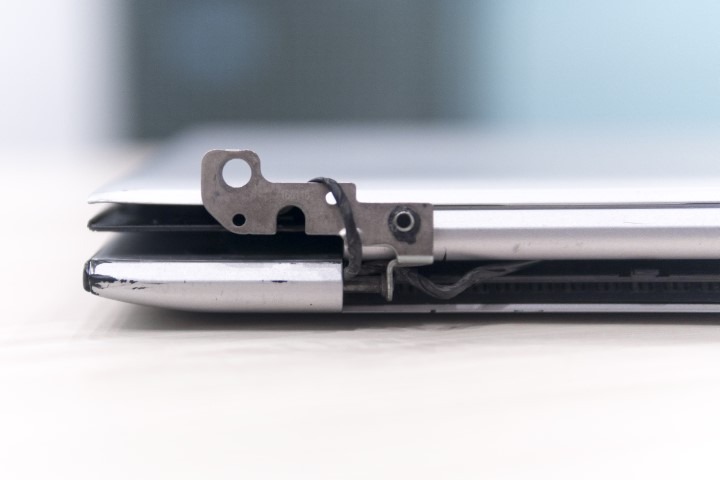 • ASUS UX303u hinge, ASUS UX360c hinge, ASUS TUF FX504 hinge, ASUS vivobook hinge problem, ASUS Zenbook hinge cover
• HP Spectre x360 hinge uneven, HP Envy 13 hinge problem, HP Spectre hinge problem, HP Pavilion hinge
• Lenovo hinge broken, Lenovo Y50 70 Hinge replacement, Lenovo Yoga hinge, Lenovo Legion Y540 hinge, Lenovo Y520 hinge broken
•Acer Aspire Hinge /E5/V5/VX
•Dell Latitude E5420 Hinge, DELL XPS 13
Hinge repair Laptop cost for Windows Laptop
Send us a photo or video of your laptop hinge issue now!
3 months warranty coverage for hinge repair
Send us your full laptop model no. (Found at the bottom laptop casing)
Laptop Hinge repair cost for Lenovo Laptop
SGD
95-155
/

excluding parts
Send us a photo or video of your laptop hinge issue now!
3 months warranty coverage for hinge repair
Send us your full laptop model no. (Found at the bottom laptop casing)
If your laptop hinge is broken, it is important to note that the laptop manufacturer will typically not cover the repair under warranty. This is because hinge damage is usually considered physical damage resulting from misuse, accidents, unsuitable physical or operating environments, or improper maintenance, such as dropping the laptop or impact-related damage. Since laptop manufacturers generally does not do laptop hinge repair, sending your laptop to the service center for repair can be expensive (range from $155-$345 depending on the laptop model and damages), as they often only replace the hinge and casing rather than repairing them.
In light of these factors, you may want to consider a third-party laptop repair shop like Volta PC Upgrade & Repair. We offer laptop hinge repair services to help minimize costs, as not all laptops require hinge or casing replacements. Our skilled engineers will thoroughly assess your laptop's condition and provide advice accordingly. Before commencing any repairs, we will inform you of the estimated cost. With our experienced technicians' in-depth knowledge and expertise in repairing laptop hinge mechanisms, accumulated through years of experience, we ensure a proper diagnosis of the affected hinge mechanism before proceeding with the repair. By providing a cost-effective solution and employing the right hinge repair techniques, we guarantee the proper functioning of your laptop's mechanism, thereby preventing further damage.
The cost of Windows laptop hinge repair service is $95, excluding parts. This price applies to all laptop brands except Lenovo. For Lenovo laptops, the hinge repair cost ranges from $95 to $155, excluding parts.
It's worth noting that the majority of the laptop hinges we repair do not require any replacement parts. We strive to minimize costs for our customers while considering the long-term functionality of the hinge mechanism. Many customers have inquired whether this solution guarantees the proper functioning and durability of the repaired hinge. We want to assure you that the vast majority of our customers have had no issues with the hinge repair. However, should you encounter any problems with the laptop hinge again, please feel free to send it back to us during the warranty period, and we will fix it for you once more.
Our laptop hinge repair comes with a 3 months warranty period