Let's talk about Asus laptop hinge repair. Repairing a laptop hinge problem can be a complicated process as you will need to dismantle the laptop with the required laptop hinge repair tools. Without the knowledge or experience, you may damage more components such as the LCD screen, making the repair more expensive. With this in mind, we would suggest to seek professional help instead
Asus laptop hinge issue encountered
Metal Hinge protruding out
Asus laptop hinge become loose
Asus laptop hinge unable to open and close properly
Cracking sound at the laptop hinge when you open and close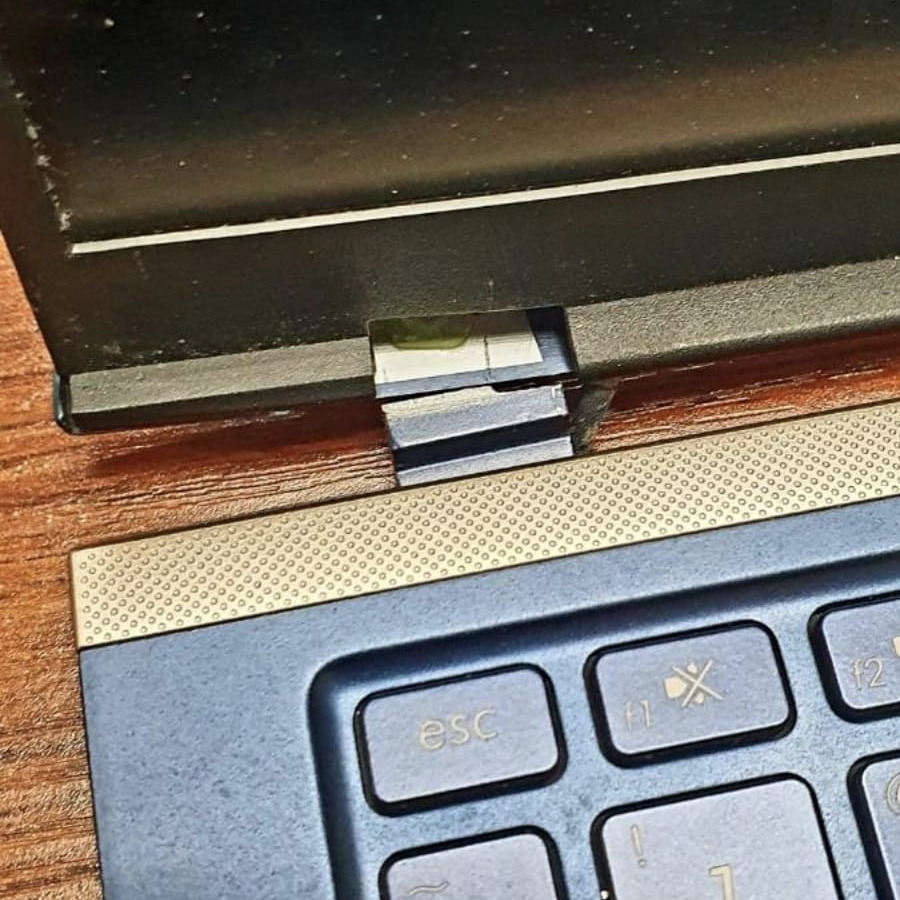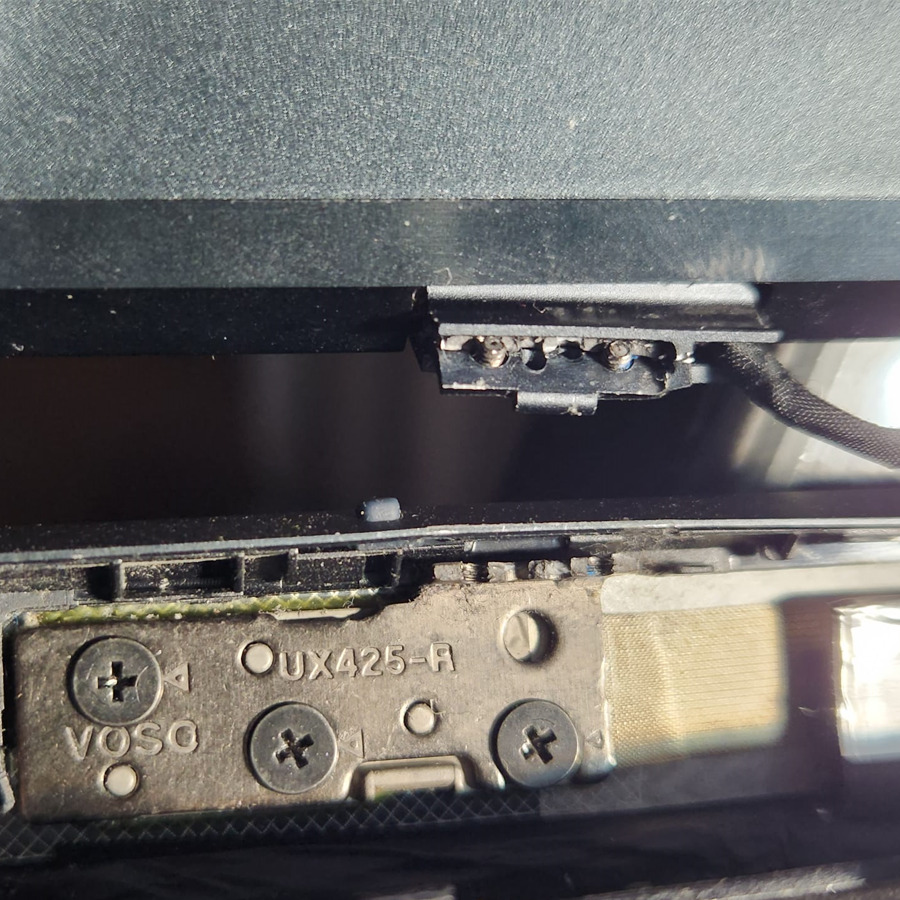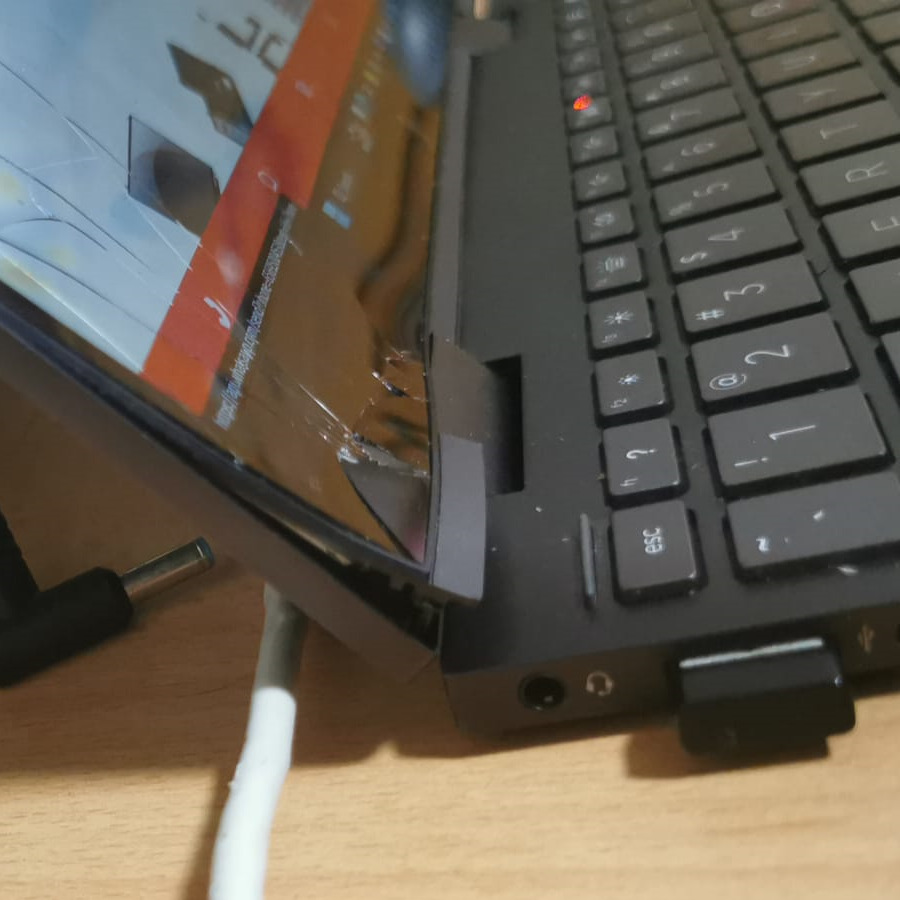 The Asus Zenbook showcases an elegant and portable structure. Particularly, the Zenbook Flip variant distinguishes itself with its 360-degree flexible hinge design, garnering popularity for mobile work and presentations. Nonetheless, given the hinge's mechanical nature, problems may emerge over time, which is unavoidable.
For this, the only way it to get your Asus laptop hinge repair, otherwise, the screen may be affected which results in a broken screen or flickering screen. This makes the repair more costly
For Asus Vivobook series, the weight distribution of the upper body screen in Asus Vivobook 15-inch laptops may be a contributing factor to their susceptibility to hinge damage. Additionally, we have observed that some users tend to lift the screen case from the right corner instead of the middle, which further increases the likelihood of requiring Asus laptop hinge repairs.
As the lapotp hinge damaged is considered as a accidental damage. It is not covered by the Asus guarantee.
Volta PC Upgrade & Repair has seen and had repaired numeral number of Asus laptop hinge and should you need a second opinion or quote, do feel free to send it down to our store. 
Frequently Asked Question for Asus Laptop Hinge Repair
Can I continue to use my laptop when my Asus laptop hinge is damage?
Yes, but it is best to leave the hinge open. Frequent open and closing of hinge may further cause the hinge damages.
How long do I need to leave my laptop with you for hinge repair?
If parts replacement is not required, the turnaround for Asus laptop hinge repair is around 2-4 working days. Our engineer will better advise you after they check your laptop hinge. If parts replacement is required, the turnaround will be roughly 10-14 working days.
Is it necessary to replace the parts?
Some Asus laptop hinge damages cause the LCD Bezel to cracked. For this, it may not be necessary to replace the LCD bezel unless you mind about the cosmetic apperance of the laptop. However, if the metal is broken, replacement of parts will be necessary. Our engineer will further advise you as every Asus laptop model may differ in their hinge design. Some model may require the laptop casing to be replaced.
What is Asus Laptop Hinge Repair Cost ?
Majority of the hinge repair we have done does not required any parts replacement and the repair cost is $95 excluding parts.
What is the warranty for the hinge repair service?
We provides 3 months warranty for all Asus Laptop Hinge repair service done at Volta PC Upgrade & Repair.