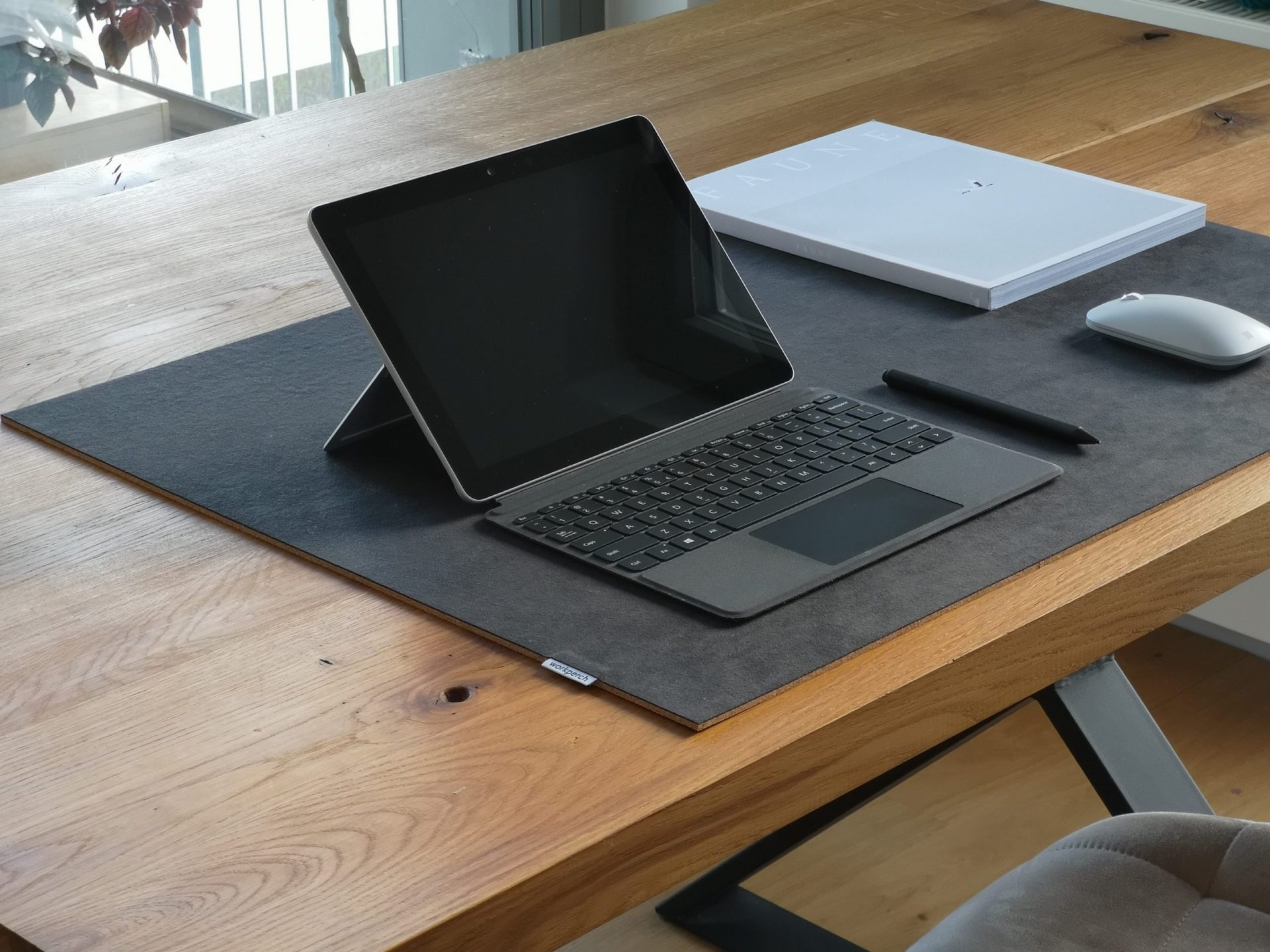 Why Is My Surface Pro 3 Keyboard Not Working?
Keyboard not working?
Is your Surface keyboard not working? How can you tell? It's a great question and one that many people ask themselves when they notice their Microsoft Surface keyboard isn't responding. It could be due to an issue with the surface pro 3 itself, or it could be because of something else. In this article, we will discuss the possible reasons why it might not be functioning.
1) I spilt coffee on my Surface Pro keyboard
This is a common problem for those who use their Surface Pro tablets on a regular basis. If you happen to spill something on your keyboard, don't panic! The first thing you should do is turn off the device and unplug it from the charger. Once it's turned off, you can begin cleaning it up. Be sure to use a dry cloth to wipe away any liquid or debris.
If there are any sticky substances present, such as honey or peanut butter, try using some compressed air to remove them. Allow the keyboard to dry completely before turning the power button back on.
2) My battery was low and turned off automatically, but it won't turn back on
If your battery is low, Windows will automatically power down the device to protect it. Unfortunately, this means that you won't be able to turn on or use your surface ergonomic keyboard until it's fully charged again. Plug in the Surface Pro and wait for an hour before turning it back on so that the battery can build up some charge.
Once plugged in, press and hold "Volume Down" + "Power" buttons simultaneously for 15 seconds. If done correctly, a message should appear informing you of which button to press next (for example: Press Volume Up if your screen shows Surface logo). Using that key combination will reset the BIOS password if one exists.
3) My cat is using the Surface type cover as a scratching post
Cats are natural-born scratchers and it might be a good idea to keep your Surface keyboard away from them. Investing in a durable, stylish carrying case with a built-in mousepad is also recommended as an alternative option for using the touch screen on your device.
4) There is something wrong with the trackpad on my Surface Pro keyboard
If the trackpad on your keyboard isn't working, there are a few things you can do. First, open the device manager to see if the human interface device (HID) keyboard device is detected by Windows. Next, access keyboard settings, and try calibrating it by going to Control Panel > Hardware and Sound > Mouse. Click on the " Calibrate" button and follow the instructions.
You might also want to try downloading the latest keyboard driver for your device from Microsoft's website. If that doesn't work, you could consider taking your Surface Pro in for repair. Geek Squad offers surface pro repair services at their Singapore location so be sure to check them out if you're experiencing this problem.
When to fix my Surface keyboard?
Due to the delicate nature of laptop keyboards and touchpads, they aren't very easy for an amateur to repair. Replacing these parts usually requires special tools and knowledge about how each part functions in order to put them back together again like nothing ever happened.
If your Surface keyboard is still not working, then it's recommended that you take your tablet to a professional surface pro repair shop immediately. Their technicians will be able to run diagnostics and replace any damaged components if needed. In addition, they can provide advice based on their expertise regarding surface keyboard problems.
Conclusion
We hope that one of these insights was able to help you resolve the issue with your Surface Pro keyboard! If these tips don't work and your keyboard is still not functioning properly, then you might need to take it to a surface pro repair Singapore shop.