Is AppleCare worth it for your Macbook, MacbookAir and Macbook Pro?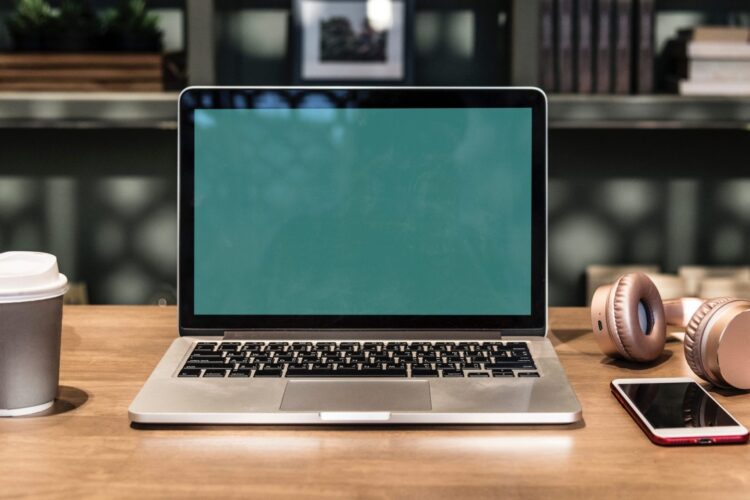 Every now and then, the question on the value of Apple Care Protection Plan by Apple always pop up on online discussion forums. You are likely to encounter this plan too when checking out on Apple store buying Mac products. This is an important question considering it cost around S$348 for Macbook, Macbook Air and 13″ Macbook Pro and a whopping S$489 for 15″ Macbook Pro. So what exactly is AppleCare plan?
What is Apple Care Protection Plan?
Apple Care Protection Plan is an extended warranty program given by Apple that compliments the standard one year warranty on all Apple Mac products. Every Mac products purchased comes with one year standard program which covers the following:
One Year Limited Hardware Warranty
Complimentary 90 days technical support via phone
If something isn't working right on your Macbook or even the software that comes prebundled with the Macbook, you can give a call to Apple's friendly customer service and get support or help on your issues within 90 days. If there's sign of component failure on your Mac such as RAM, Logic Board, Keyboard, Speakers or Power cord failure, Apple will repair or replace it free of charge. 
So what happens if the hardware component fails after the first year? Will Apple cover the cost of repair or replacement? The answer is No. You're out of luck and your only choice is to send the Macbook for repair at Specialist Macbook Repair store or Authorized Apple store. Let's face it, Macbook repair in Singapore is expensive if you go with the official route. However, there are many specialist who do Macbook Repair in Singapore with genuine parts at fraction of what's charged by authorized store. 
AppleCare Protection Plan extends the warranty of your Macbooks by another 2 years so you'll get 3 years of warranty from the date of purchase. In addition to that, Apple also extends the phone support period from the initial 90 days period to cover up to 3 years too. You'll get a direct support line for your Macbooks which includes hardware, built-in Apple software. Let's not forget, Apple covers your warranty globally so if you're working and your Macbook breaks down, you can swing by an Apple Store and get it repaired.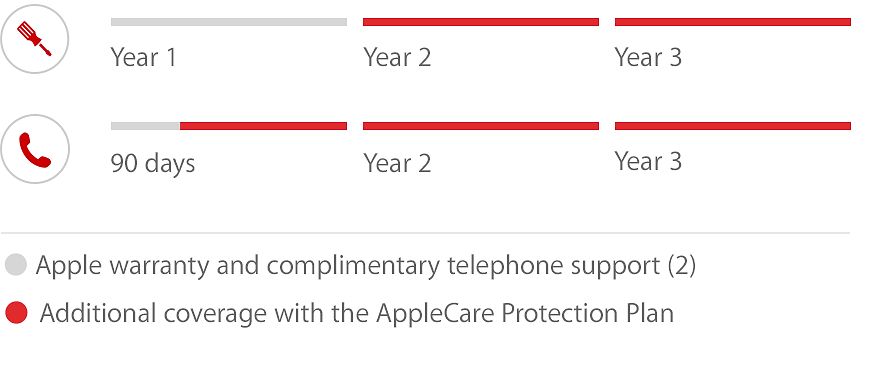 Why you should get the AppleCare Protection Plan?
In our opinion, AppleCare Protection Plan is suitable for:
People who needs guidance and technical support along the ownership journey, who are new to MacOS and needs help figuring things out how apps work to ease the transition from another Operating System. 
People who travels a lot. AppleCare is suitable for those who travels a lot and requires the extensive support network offered by Apple in case of hardware failure when in foreign countries. 
People who purchased Macbooks with credit card but does not have extended warranty period offered by credit card companies, or offered but does not trust the warranty program. 
Why you should not get the Applecare Protection Plan?
You like to figure things out and do the troubleshooting yourself. Apple MacOS by far, is probably one of the easiest and user-friendly Operating system to use. The learning curve for the transition from Windows or Linux to Mac is not steep. On top of that, there are many help articles around in Apple documentation that guides user on how to use many of their Apps.
You know about a repair specialist that specialise in Apple Screen Repair, Macbook Repair or Macbook Pro Repair in Singapore. It's quite a well known fact that Apple Macbooks last for quite a long time without issues. 
You purchased your Macbooks with credit card that automatically enroll you in their extended warranty program. In this case, there is no need to enroll in AppleCare program. 
In conclusion, it is up to you if the cost of extended warranty program is worth it because it depends on how you use your Macbook. In our experience, most Apple Macbook can last up to 7 years without issue before needing parts replacement. It is well know that Macbook repair or Macbook Pro repair is expensive, but with a trusted apple repair partner you can repair it for much cheaper rate that comes with genuine parts.