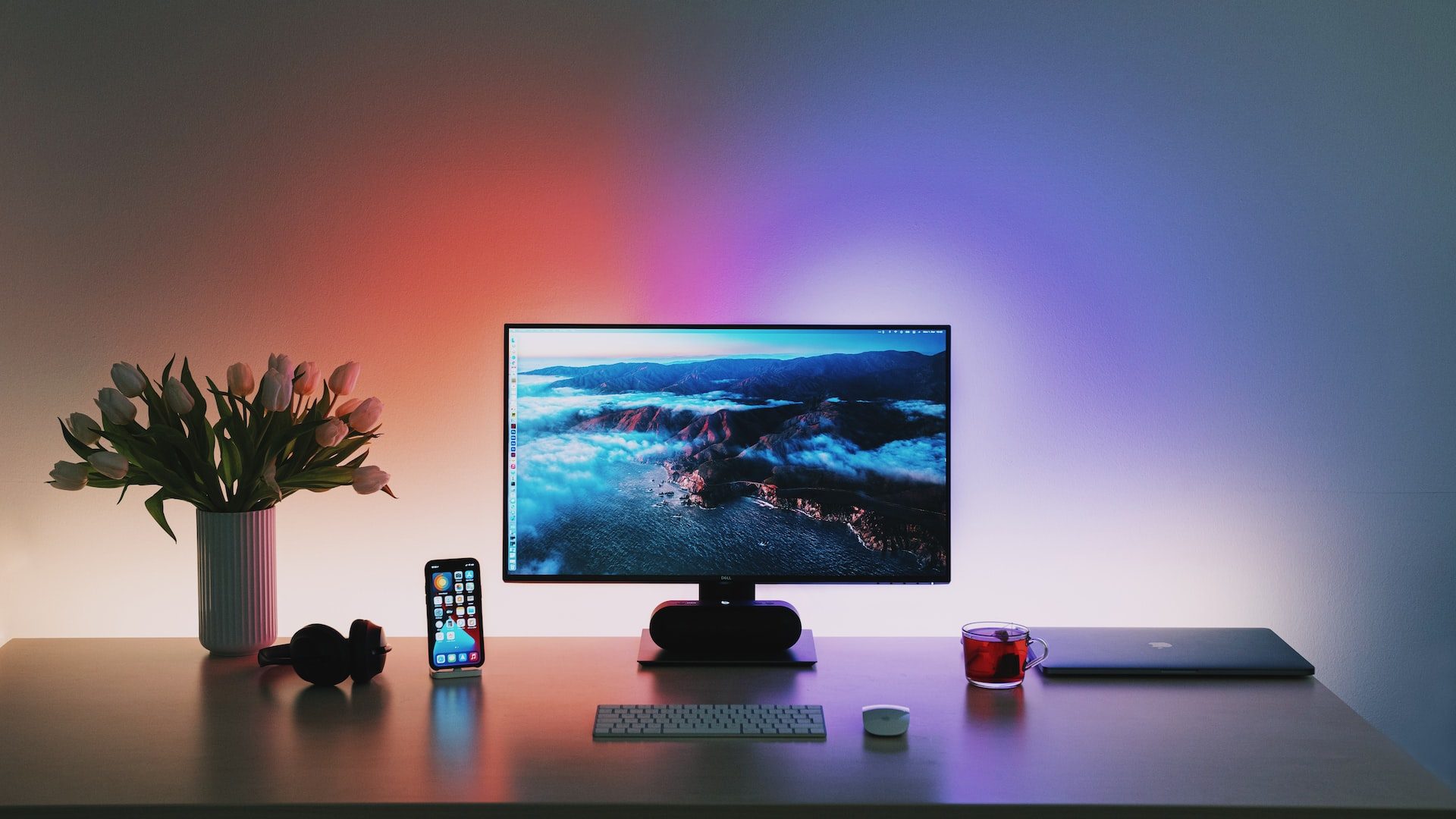 13 Must have laptop accessories
New designs in modern laptops require more laptop accessories to be used.
As most laptops nowadays need to be slim and lightweight with super thin displays, this leads to limitations in physical requirements.
Modern designs have fewer ports, poor speakers, awful webcams, and shallow keyboards which are some of the problems customers often encounter in new laptops.
Fortunately, almost every shortcoming can be overcome with the right accessory.
The best laptop accessories can help:
enhance productivity
make content consumption more immersive
create the perfect home office for remote work
If you just bought a new laptop or are looking for ways to get the most out of the one you already own, then we encourage you to consider some of the products on this list.
1) Portable Laptop Stand
This is ideal for individuals who need to deliver a lot of presentations in front of a crowd and type while standing.
It can help lift the laptop to a proper viewing angle to reduce eye strain.
There are also adjustable stands that allow you to sit and stand while using your laptop.
A lap desk is similar to a laptop stand, however, its main purpose is to allow its user to use the laptop anywhere they want.
You can use it in bed and on the sofa if you want to.
Choose one with rollers so the lap desk is easily movable from room to room.
2) Docking station
A docking station extends the functionality of your laptop and turns it into a desktop.
It allows you to easily connect a single HDMI port or USB C port, multiple USB A ports, an external monitor, an external webcam, storage devices, and other devices to your laptop.
This is one of the best laptop accessories you can connect to all of your peripherals with just one wire.
3) Padded laptop sleeve or laptop bag
A padded sleeve is a must-have to protect your laptop from potential damage during your travels.
You can opt for one with enough space and areas to hold your chargers, notes, and other weird office items you don't need but prefer to keep on hand just in case.
A laptop bag is great for those who are constantly travelling as they provide even better protection and increased storage space for all the things you want to carry with you.
4) Wireless mouse
An easy-to-pair Bluetooth mouse is definitely a must-have accessory for your laptop.
Especially, for those intense projects where the touchpad on your laptop just isn't cutting it.
You can pack extra batteries in case your mouse runs out of battery so you can continue using it without any fuss.
5) Webcam cover
Gone are the days you use sticky tape or little sticky notes to block the camera on your computer and monitor to ensure your privacy remains protected.
These webcam covers are simple to install, stylish, and functional.
It will also help you relax and stop worrying that your coworkers can still see you even after you've pushed the end call and the meeting is officially done.
6) Cleaning gel putty
This is essential for cleaning as it not only cleans and removes even the tiniest particles from little crevices in your laptop but no residue gets left behind, and your hands aren't covered in oily or crumbly gunk.
Some also have added fragrance to make your laptop smell good after cleaning.
7) External hard disk drives
External hard disk drives are ideal for storing large volumes of data as a backup.
They may be readily plugged into your device and used to build a backup of your entire system, including images, videos, and games.
This frees up space on your laptop and lets you start over.
8) Phone Mount
This is great for your cell phone as it allows you to read notifications while working on your laptop.
9) Headsets and Speakers
Listening to music is a must for so many people, therefore getting a good set of speakers or headsets is a must for your laptop accessory.
A headset is great to aid in noise cancellation and it has a clearer mouthpiece for much more audible speech at meetings.
Speakers are great for home use as they make watching movies a much better experience.
10) Portable Monitor
Oftentimes, the screen size that comes with the laptop is too small.
If this is the case, you can easily purchase a portable monitor screen to act as your new laptop screen.
There are plenty of easy-to-install screens for viewing in either landscape or portrait configuration.
Some even have built-in speakers to enhance the audio quality of watching movies and playing games.
11) Cooling pad
Ideal for cooling, this fan can be placed underneath and connected via USB to ensure your laptop stays cool whilst charging or in use.
This will help prolong the lifespan of your laptop and maintain its battery life for much longer.
12) Desk Mat
These mats are often made from easy-to-clean materials that shield your laptop from heat, scuffs, spills, and scratches.
It is easily maintained by simply wiping the mat with moist paper or a towel to clean it.
When you place it under your computer, it also offers a contemporary and professional appearance.
You will enjoy writing on, typing on, and surfing on its smooth surface.
The space on wide-inch mats is plenty for your laptop, mouse, and keyboard.
Its cosy and smooth surface can be used as a writing pad, desk mat, mouse pad, and so on.
13) Privacy screen protector
These screen protectors will help you keep your privacy as they use blackouts for film guilds.
They are designed to work with any type of laptop display.
It uses a sophisticated multi-layered film filter that blacks out your screen when viewed from the side while preserving a clear screen when viewed directly in front of you.
Additionally, it shields your eyes from damaging glare, UV, and blue light, keeping curious eyes away.