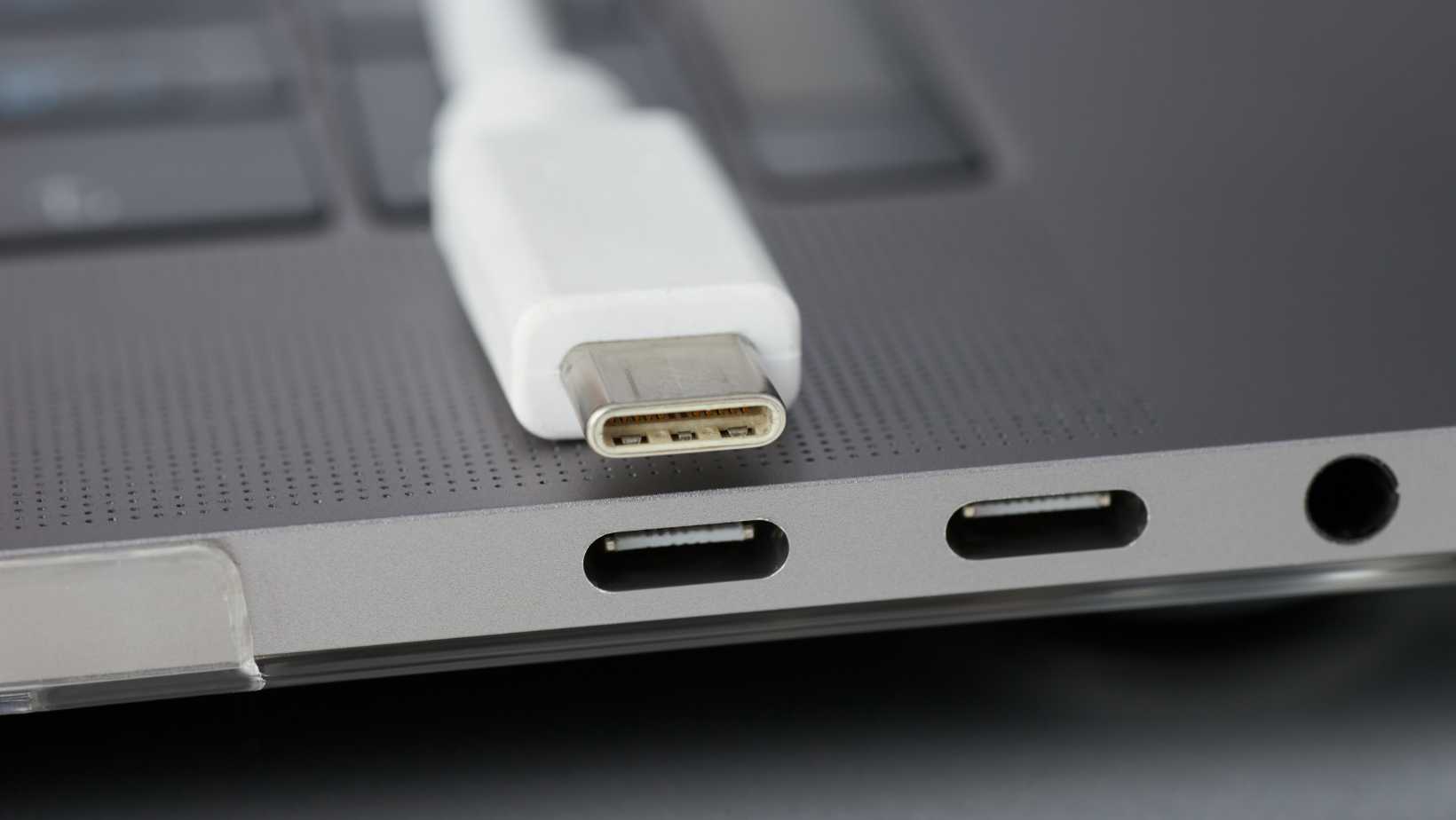 What You Need To Know About Laptop Power Jack Repair: Ultimate Laptop Repair Singapore
Laptops have become indispensable tools in our daily lives, especially in fast-paced environments like Singapore. Yet, even these robust machines are prone to issues, and one of the most common yet often overlooked problems is related to the power jack. Understanding the intricacies of laptop power jack repair is crucial, as a faulty power jack can disrupt your workflow, lead to data loss, and even pose safety risks.
In this comprehensive guide, we'll delve deep into the world of power jack issues. From identifying the signs that your laptop's power jack needs repair to exploring DIY fixes and professional solutions, we've got you covered. We'll also discuss the risks of ignoring power jack problems and provide insights into the costs of repairs.
So, whether you're currently facing power jack issues or simply want to be prepared for any future problems, this guide is for you. Read on to equip yourself with the essential knowledge you need to handle power jack issues effectively.
---
Types of Power Jack Problems
Laptop users often overlook the power jack's importance. This small component plays a crucial role in your device's functionality. So, what happens when it starts acting up? Let's delve into the different types of power jack problems you might encounter.
Physical Damage
Firstly, physical damage ranks high among common issues. You might notice the power jack feels loose or wobbly. Often, this occurs due to frequent plugging and unplugging of the charger. Over time, this action weakens the jack's structure. Consequently, a loose jack can lead to intermittent charging or complete power loss.
Another issue involves the pins and connectors inside the jack. These tiny components can bend or break. Usually, this happens when you insert the charger at an awkward angle. Bent pins can cause poor connectivity, affecting the flow of electricity to your laptop.
Electrical Issues
Next, let's talk about electrical issues. Sometimes, the problem isn't visible. Internal electrical faults can disrupt the power supply. For instance, a short circuit inside the jack can prevent your laptop from charging. Moreover, it poses a risk of electrical shock or even fire.
Wire-related issues also fall under this category. Inside the jack, tiny wires connect to the laptop's motherboard. These wires can fray or disconnect, leading to erratic behavior. For example, your laptop might charge only when you hold the charger at a specific angle.
Motherboard Connection
Furthermore, the power jack connects directly to the laptop's motherboard. Problems can arise if this connection becomes loose or damaged. In such cases, you'll experience inconsistent charging. You might even find that your laptop doesn't recognize the charger at all.
Manufacturing Defects
Lastly, manufacturing defects can't be ruled out. Sometimes, you might get a laptop with a faulty power jack right out of the box. Although rare, these issues do occur and usually require immediate replacement.
---
Causes of Power Jack Damage
Understanding the causes of power jack damage is crucial. Especially in Singapore, where laptops are indispensable for work and play. This knowledge can help you avoid costly repairs. So, let's explore the common causes that necessitate laptop power jack repair.
Wear and Tear
Firstly, wear and tear is a natural enemy of any mechanical component. The power jack is no exception. Constantly plugging and unplugging the charger can weaken the jack over time. In Singapore, the fast-paced lifestyle often leads to frequent use of laptops, exacerbating this issue.
Moreover, the quality of the materials used in the jack can affect its durability. Cheaper materials wear out faster. Therefore, it's advisable to invest in laptops with high-quality components.
Accidental Damage
Secondly, accidental damage is a significant cause of power jack issues. Dropping the laptop or tripping over the charging cable can result in immediate damage. In such cases, professional repair services are usually required.
Additionally, carelessness plays a role here. Leaving your laptop on the floor or not storing it properly can invite accidents.
Manufacturing Defects
Thirdly, manufacturing defects contribute to power jack issues. Sometimes, the laptop comes with a faulty jack right from the factory. While rare, these defects do occur and are usually covered under warranty.
Furthermore, quality control standards can vary. Especially in Singapore, where a range of brands are available. Always check for warranties and customer reviews before making a purchase.
Environmental Factors
Lastly, environmental factors can also cause damage. High humidity levels, for instance, can corrode the internal components. Singapore's tropical climate makes this a relevant concern.
Consequently, taking preventive measures is essential. Use dehumidifiers or keep your laptop in an air-conditioned room to mitigate risks.
---
Signs Your Laptop Power Jack Needs Repair
Recognizing the signs of a failing power jack is crucial. In Singapore, where laptops are essential, early detection can save you money. So, let's discuss the signs that indicate you need laptop power jack repair.
Loose Connection
Firstly, a loose connection is a glaring sign. If your charger wobbles when plugged in, take note. This usually indicates wear and tear or internal damage. In Singapore, where people often work on the go, this issue is common.
Moreover, intermittent charging often accompanies a loose connection. Your laptop may charge for a few seconds and then stop. This inconsistency is not only annoying but also harmful to your battery.
No Power
Secondly, the most obvious sign is when the laptop doesn't power up at all. If you've ruled out battery issues and still face problems, the power jack is likely the culprit. In such cases, professional repair services are essential.
Additionally, your laptop might not recognize the charger. This could be due to internal electrical issues within the jack.
Screen
Thirdly, a flickering laptop screen can indicate power supply issues. This usually happens when the power jack fails to provide a stable connection. If you notice this, it's time to seek professional help.
Furthermore, if your battery isn't charging while plugged in, consider it a red flag. This often means the power isn't reaching the battery due to a faulty jack.
Overheating Near the Power Jack
Fourthly, overheating near the power jack area is a serious concern. This could indicate a short circuit or other internal issues. DIY repair attempts are risky in such cases.
Importantly, if you notice any unusual smells like burning plastic, unplug your laptop immediately. This is a sign of a serious internal issue that requires immediate attention. The costs of power jack repair for such issues can be high, but safety comes first.
Audible Noises
Lastly, any audible noises like buzzing or crackling are not a good sign. These noises often indicate internal electrical issues. In Singapore, where high humidity can exacerbate such problems, immediate action is necessary.
Consequently, visible physical damage to the power jack is an undeniable sign of trouble. Bent or broken pins inside the jack require immediate repair.
---
Risks of Ignoring Power Jack Issues
Ignoring power jack issues is a risky move. In Singapore, where laptops are essential, this can lead to bigger problems. So, let's delve into the risks you face when you overlook power jack issues.
Data Loss
Firstly, data loss is a major concern. A faulty power jack can cause your laptop to shut down unexpectedly. When this happens, unsaved work gets lost. In Singapore, where data is often valuable, this can be disastrous.
Moreover, frequent shutdowns can corrupt your files. This makes them unusable and may require professional data recovery services.
Battery Damage
Secondly, a faulty power jack can damage your laptop's battery. Inconsistent charging cycles can reduce the battery's lifespan. This forces you to buy a new battery sooner than expected.
Additionally, a damaged battery often leads to reduced laptop performance. Your laptop may start lagging or freezing.
Increased Repair Costs
Thirdly, ignoring the problem now can lead to higher repair costs later. A faulty power jack can damage other internal components over time.
Furthermore, secondary damages can occur. For example, a short circuit in the power jack can affect the motherboard. This would require even more extensive and costly repairs.
Electrical Hazards
Fourthly, electrical hazards are a serious risk. A faulty power jack can cause sparks or even a small fire. In Singapore, where living spaces are often compact, this poses a significant safety risk.
Importantly, there's also the risk of electrical shock. Touching a faulty power jack can be dangerous. Professional repair services strongly advise against DIY repair in such cases.
Warranty Void
Lastly, ignoring the issue can void your laptop's warranty. Most warranties require you to seek professional repair services for internal issues.
Consequently, there may be legal consequences. Some warranties have clauses that hold you responsible for any damage caused by neglect. This could lead to additional costs or even legal action.
---
Laptop Power Jack Repair: DIY Approach
It's crucial to approach this with caution. Let's explore some DIY fixes for power jack issues that you can try before seeking professional repair services.
Preliminary Checks
Firstly, before diving into DIY repair, perform some preliminary checks. Ensure the issue is indeed with the power jack and not the charger or battery. In Singapore, where time is precious, this can save you unnecessary effort.
Moreover, test your laptop battery and charger on another device. This will help you isolate the problem. If they work fine, the issue likely lies with the power jack.
Tightening the Power Jack
Secondly, a loose power jack can often be tightened. You'll need a screwdriver for this. Open the laptop carefully and locate the power jack. Tighten any loose screws you find.
Additionally, make sure to unplug the laptop and remove the battery before starting. Safety should always be your first concern, especially when dealing with electrical components.
Reseating the Power Jack
Thirdly, reseating the power jack can sometimes solve connectivity issues. This involves unplugging and then re-plugging the internal connectors. In Singapore, where DIY repair is less common, this can be a quick fix.
Furthermore, you'll need a set of precision screwdrivers and possibly some tweezers. Make sure you have the right tools before you start.
Soldering Loose Connections
Fourthly, if you're comfortable with soldering, you can fix loose internal connections. This is a more advanced fix and should only be attempted if you have the necessary skills.
Importantly, use a low-wattage soldering iron and lead-free solder. Ensure you work in a well-ventilated area. In Singapore, where space is often limited, make sure you have adequate room to work safely.
Cleaning the Power Jack
Fifthly, sometimes the issue is as simple as dirt or debris in the power jack. A can of compressed air can dislodge any foreign particles. This is often a quick and low-cost fix, especially relevant in Singapore where the costs of power jack repair can be high.
Risks of Continued DIY
Consequently, make sure to turn off and unplug your laptop before cleaning. You don't want to risk short-circuiting any components.
Importantly, continued DIY attempts can worsen the issue. This can lead to increased repair costs or even a voided warranty.
---
FAQs about Laptop Power Jack Repair
What's the power jack on a laptop?
The power jack, also known as the DC jack, is a small component on your laptop where the charger's plug is inserted. It serves as the conduit for electrical power from the charger to the laptop's battery and system. The power jack is crucial for charging the battery and providing continuous power to the laptop when it's plugged in.
How do I fix my laptop power jack?
Fixing a laptop power jack can range from simple DIY fixes to more complex procedures that require professional repair services. Here are some steps you can take:
Preliminary Checks: First, make sure the issue is with the power jack and not the charger or battery.
Tightening the Jack: If the jack is loose, you may be able to tighten it by opening the laptop and securing any loose screws.
Reseating the Jack: Sometimes, unplugging and re-plugging the internal connectors can solve the issue.
Soldering: For more advanced users, soldering loose connections can be an option.
Cleaning: Use compressed air to remove any debris that might be causing a poor connection.
If these DIY fixes don't work or if you're uncomfortable attempting them, it's best to seek professional repair services.
How do I know if my laptop power jack is bad?
Signs that your laptop power jack may need repair include:
Loose Connection: The charger wobbles when plugged in.
Intermittent Charging: Your laptop charges sporadically or not at all.
No Power: The laptop doesn't turn on even when plugged in.
Flickering Screen: Indicates unstable power supply.
Overheating Near the Jack: Could signify internal electrical issues.
Unusual Smells or Noises: A burning smell or crackling noise is a serious warning sign.
How do I know if my power jack is working?
To determine if your power jack is working, you can perform the following tests:
Visual Inspection: Look for any visible damage like bent pins or debris inside the jack.
Charger Test: Plug the charger into the jack and see if the laptop charges consistently.
Battery Status: Check the battery status icon on your laptop when plugged in. It should indicate that the device is charging.
Multimeter Test: For a more technical approach, you can use a multimeter to test the voltage levels of the power jack.
If you encounter any issues during these tests, it's likely that your power jack is not working properly and may require repair.
---
Get Your Laptop Power Jack Repair at a Repair Shop in Singapore
When DIY fixes don't work or the issue is beyond your skill level, it's time to seek professional help. In Singapore, where laptops are essential for both work and leisure, a malfunctioning power jack can be a significant hindrance. Let's explore why getting your laptop power jack repaired at a professional repair shop is often the best course of action.
Expertise and Experience
Firstly, professional repair services have the expertise and experience to diagnose and fix the issue accurately. They have specialized tools and equipment that you may not have at home. This ensures a thorough and long-lasting repair.
Quality Parts
Moreover, these shops often use high-quality replacement parts. This is crucial for the longevity of your laptop. In Singapore, where the costs of power jack repair can vary, quality should be a top consideration.
Time-Efficiency
Secondly, time is of the essence, especially in fast-paced Singapore. Professional repair services can often fix your laptop in a matter of hours. This quick turnaround is invaluable when you rely on your laptop for work or studies.
Warranty and Support
Additionally, many professional repair shops offer warranties on their services. This gives you peace of mind, knowing that you can return if the issue recurs.
Safety Concerns
Thirdly, dealing with electrical components carries risks. A professional repair shop adheres to safety protocols, minimizing the risk of electrical hazards. This is particularly important in Singapore, where safety regulations are stringent.
Recommendation: Volta PC Upgrade & Repair (FKA Budget PC Upgrade & Repair)
Importantly, if you're in Singapore and looking for a reliable laptop repair service, consider Volta PC Upgrade & Repair. They offer a range of services, including laptop power jack repair, at competitive prices. Their team of experts ensures that your laptop is in safe hands.
Not only do they provide quality parts and quick service, but they also offer excellent customer support. Their warranties are robust, giving you added peace of mind. In a city like Singapore, where you have multiple options, Volta PC Upgrade & Repair stands out for its commitment to quality and customer satisfaction.
Address:
Tai Seng Branch: 8 Burn Road #01-04, Trivex, Singapore 369977
Jurong Branch: Blk 132 #01-279C, Jurong Gateway Road, Singapore 600132
Contact: