Travel Conveniently with SATS' New "Ready to Travel" App
Need to get check-in reminders, travel insurance, or other travel tasks done while
we repair your laptop
? Good thing the
airport service and in-flight catering company, SATS
just launched the "Ready to Travel" app this Friday (Aug 11). Right now, it's available for users in Singapore, Australia, Hong Kong, Indonesia, Malaysia and the Philippines. You can get it from Apple App Store or
Google Play
.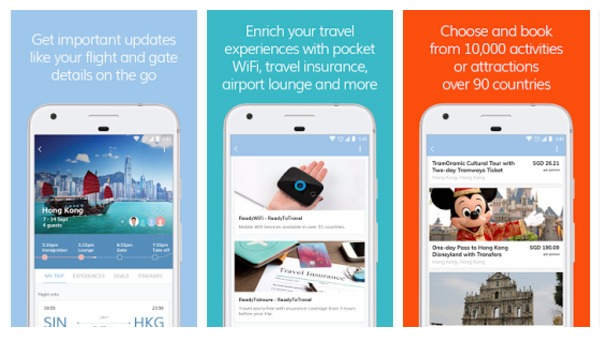 Meet Your New Companion: The "Ready to Travel" App
The "Ready to Travel" app is your mobile travel concierge. As users move in their journey, they will be prompted with vital travel information such as travel time to the airport, check-in time, boarding gate time, passport renewal, and visa applications. From the app, you can book from a selection of more than 10,000 overseas attractions in over 90 countries. Millennial-minded users can even share their travel itinerary with their friends.
Buy WiFi Services Before You Depart
With the app, you can also order pocket-sized WiFi routers and have them delivered to your homes before travelling abroad. The portable WiFi connectivity covers more than 55 destinations. You will also receive travel advisories specific to your countries of destination by registering with the app.
Quickly Navigate Through Airports with Real-Time Directions
At launch, the app's unique feature—allowing travellers to navigate through the airport with real-time point-to-point directional instruction—is available at four airports: Singapore's Changi Airport, Bangkok's Suvarnabhumi Airport, Tokyo's Narita Airport and Hong Kong's Chek Lap Kok Airport. SATS already has plans to add more airports in the coming months.
Heading Into the Future of Airport Services
SATS realised that they have more touch points with passengers than any other airport, and that much of the passengers' journey is becoming digital. The company has been working with tourism boards and travel agencies to attract millennial travellers; their comprehensive range of offers include culinary adventure, luxury travel, and more. For travel insurance offerings, the company has joined hands with AXA Insurance. "Through our partnership with SATS, we are setting a new standard in the digital insurance space, delivering insurance coverage seamlessly so millennial travellers can focus on what matters most to them—their trip experience," said Leo Costes, Managing Director of AXA Insurance.