MACBOOK AIR BATTERY REPLACEMENT


In this discussion, we will evaluate the advantages and disadvantages by comparing the cost, time, warranty, and parts quality when considering the service centre options for replacing your Macbook battery.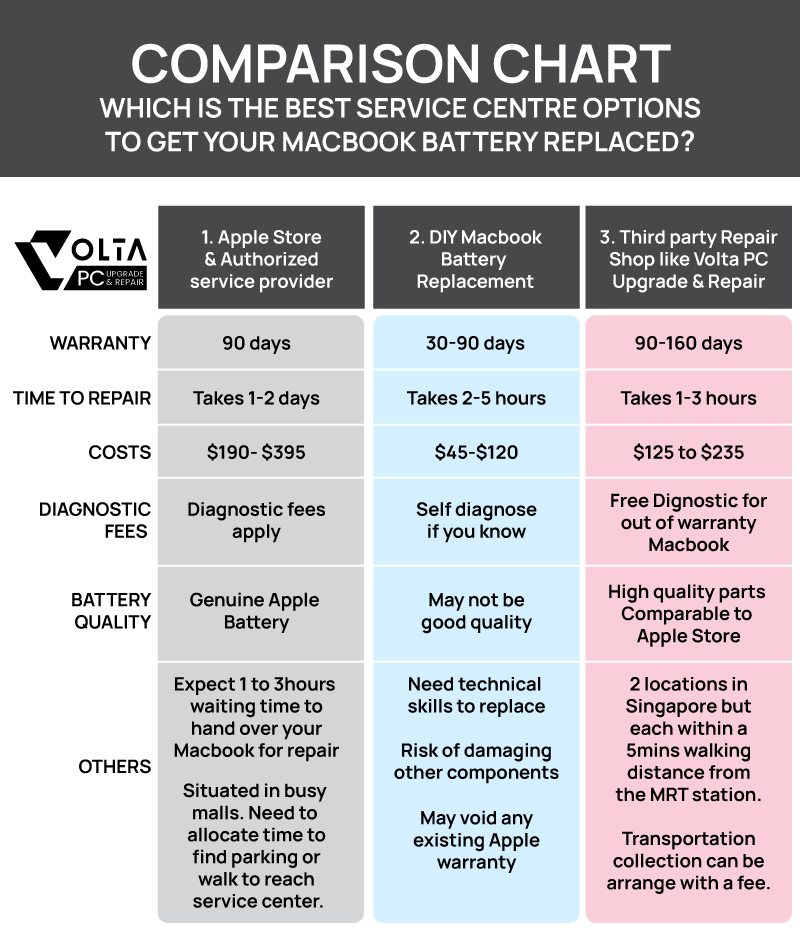 1) Apple Store and Authorized service provider

Advantage: Apple Stores and Authorised service provider have trained technicians who can assist you with the Macbook battery replacement. Choosing to have your MacBook battery replaced at an Apple Store and Authorised service provider ensures the use of genuine Apple batteries, which come with a warranty period of 90 days. This option is particularly beneficial if your MacBook is still covered under warranty, as you can have the battery replaced at no additional cost. The time required for the battery replacement process at an Apple Store typically ranges from 1 to 2 days. This allows the technicians to carefully and efficiently perform the replacement, ensuring the proper functioning of your MacBook.
Disadvantage: If your Macbook is out of warranty, Apple charge a hefty diagnostic fee before any repair are carried out. The costs of replacing a Macbook battery at an Apple Store range from SGD$190- 395 in such case. Additionally, you may expect a considerable waiting time of 1 to 3hours to hand over your Macbook for servicing at the Apple store. It is worth noting that Apple store and Authorised service provider locations are primarily situated in busy malls, which can add to the inconvenience. This means you'll need to allocate time to find parking at the mall or walk a distance to reach the service center.
ustomers opt for.
2) DIY Macbook Battery Replacement

Advantage:  The costs of replacing Macbook battery yourself is much cheaper options since you are not paying for someone to service it for you.
Disadvantage: If you have the necessary technical skills, you have the option to purchase MacBook battery replacement parts online and perform the Macbook replacement yourself. However, it's important to consider a few factors. The battery parts you buy online may not be genuine or of good quality, and the warranty offered for such parts usually ranges from 30 to 90 days. In case the battery you received is faulty, it can be troublesome to go through the exchange process during the warranty period.
It's crucial to note that attempting to repair the MacBook yourself can potentially void any existing warranty or AppleCare coverage. Furthermore, the MacBook battery replacement process can be intricate and time-consuming, particularly for newer models with integrated batteries from 2015 onwards. We have encountered cases where customers damaged other components during their DIY MacBook battery replacement attempts, resulting in more expensive repairs.
Therefore, it is advisable to approach a professional service provider to ensure high-quality parts, reliable warranty coverage, and expert handling of the battery replacement process, reducing the risk of additional complications or costs.
3) Third party Repair Shop like Volta PC Upgrade & Repair

Why choose Volta PC Upgrade & Repair?
Advantage: Our warranty period for MacBook battery replacements ranges from 90 to 180 days (3 to 6 months), depending on the specific MacBook model. We can provide such an extended warranty because we use high quality parts that are comparable to those used by the Apple Store. Our skilled and experienced technicians can typically replace the MacBook battery within 1 to 3 hours, depending on the model number of the MacBook. To ensure a smooth experience, you can schedule an appointment in advance to reserve the necessary parts and avoid any wasted trips. Additionally, we offer a FREE diagnostic service if you are uncertain whether your battery needs replacement. The cost of replacing the MacBook battery with us ranges from $125 to $235.
Currently, we have 2 locations in Singapore but each within a 5 mins walking distance from the MRT stations (Taiseng MRT or Jurong East MRT). If these locations are not convenient for you, rest assured that you have the option to arrange a transportation collection with us for a fee. Alternatively, you can also make arrangements for your own Grab transport service, which some of our customers opt for.
What is the issue with your Macbook battery?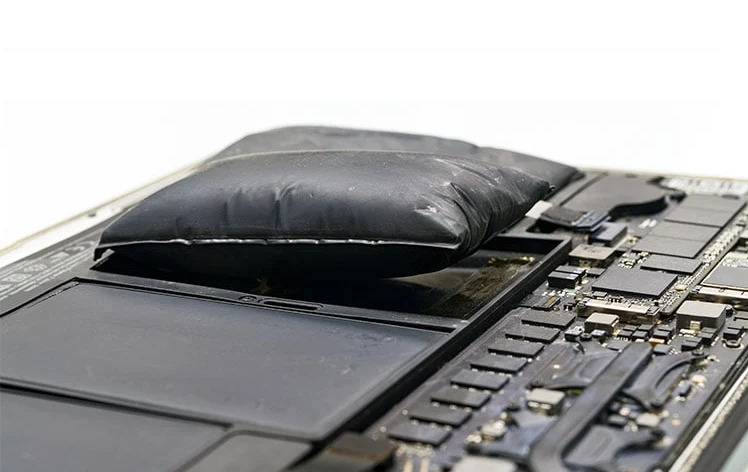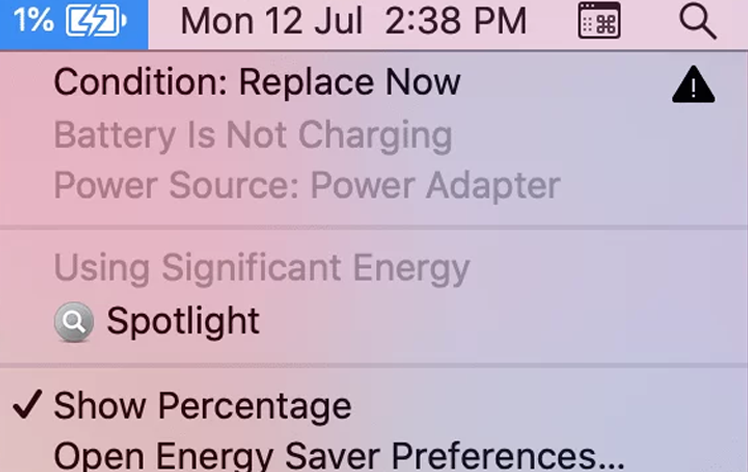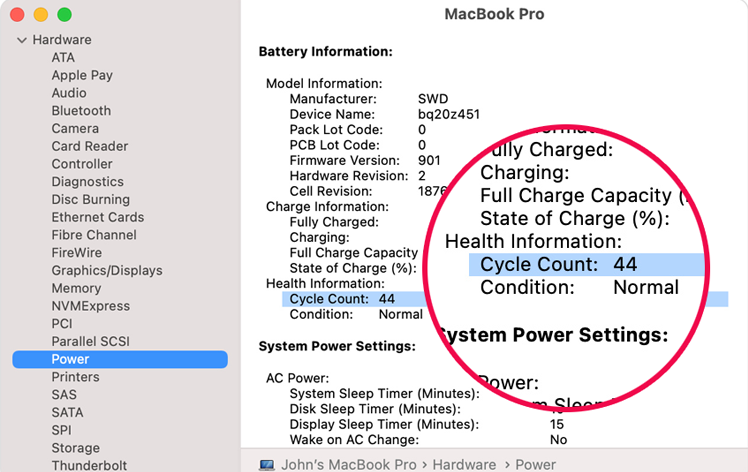 How do I maintain my MacBook battery for optimal performance?
Follow these guidelines to maintain your MacBook battery health:
Cheap power adaptor may compromise battery health. Thus, it is best to use original power adaptor and charging cables to prevent potential harm to your MacBook battery.
Disconnect the power adaptor when the battery reaches 100%. This avoids overcharging your battery.
Refrain from using your MacBook while your Macbook is still charging. Continuous charging and discharging can adversely affect the battery health.
Keep your MacBook away from hot weather. It is best to place your Macbook in room temperature.  You can avoid it by placing next to the window
Frequently Asked Questions
Is your Macbook Battery genuine?


At Volta PC Upgrade & Repair, fka Budget PC Upgrade and Repair, we use high quality Grade A batteries that are available in Singapore. In our internal testing, we found that these battery specification and quality are about on par with the original Macbook battery that came with the laptops.

How long does it takes to replace my Macbook Battery?


Regarding the time it takes to replace the MacBook battery, it is plausible that it could take 1-2 hours depending on the MacBook model, parts availability, and crowd levels. However, this may vary based on the specific circumstances at the time of the battery replacement.

If possible, it is recommended to make an appointment with us for quick replacement, but we also accept walk-ins.

What is the warranty coverage for my Macbook Battery Replacement with Volta PC Upgrade & Repair?


Typical warranty coverage is between 3 to 6 months depending on the laptop model. Please Whatsapp us to for specific details.
For comparison purposes, the repair shops in Singapore generally only offers 30 days warranty.

Is It possible to send in my Macbook in for a FREE diagnostic before replacing the Macbook Battery?


Yes, our diagnostic service is free for out-of-warranty devices. We understand that in some situations, there may be multiple issues with a MacBook, and as a result, our customers would like to have their MacBook diagnosed to determine if it's worth repairing before replacing the battery.


Do I need to backup my data before I send in for Macbook battery replacement?

If your Macbook powers on normally, replacing the battery will not cause data loss. Furthermore, we do not reformat your data during the Macbook battery replacement. However, if there are other issues, a factory reset might be necessary, which may erases the hard drive data. To safeguard against such situations, regular backups to iCloud are recommended.

Do I need to provide password when I send in my Macbook for battery replacement?

It will be good if you can provide us with your password to check if everything is working well after the battery replacement. However, should you have sensitive data inside and feels uncomfortable about it, you can alway create a guest account for us. Alternatively, you can key in your own password to check the battery after the macbook battery is replaced

When should I replace the battery in my MacBook based on the number of charge cycles?

According to Apple, MacBooks retain approximately 80% of their charge capacity after undergoing 1000 charge cycles, with each cycle being completed when the laptop reaches 100% charge. If you consistently keep your laptop charged at 100%, you can expect a decline in battery performance starting from the third year. However, if you encounter battery problems before reaching 1000 charge cycles, it is advisable to have it examined by a engineer or consider getting a replacement for the Macbook battery.

How much to replace macbook battery?

Our Macbook air battery replacement cost between $135-215
Macbook Pro battery replacement cost between $125-235
You can Call us: 69500453 or Whatsapp us: 6569500453 for the latest pricing