Fix Network Problems with a One-Click Reset (Windows 10)
sWindows 10 bring an important feature that people often overlook—an improved Network Status Page. You can find this feature from Settings > Network & Internet > Status. Alternatively, you can access it from the Network & Internet Settings menu by clicking on your connection (Wi-Fi) icon on your Taskbar.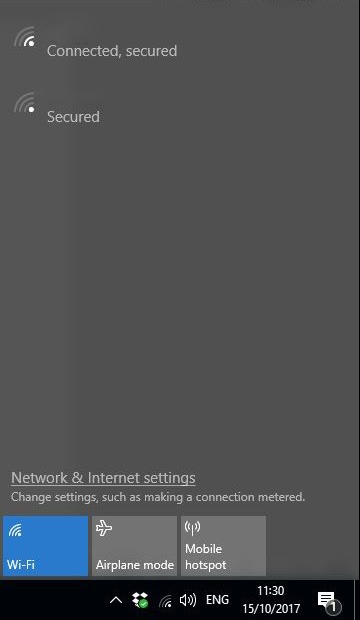 If you have a solid network connection, the dialog box gives you the details about the network. If you encounter a problem, it offers access to two tools that can automatically repair many common issues.
Repair Connection Problems with Windows Troubleshooting
The first is the Troubleshoot button, which opens the Windows Network Diagnostics utility. That troubleshooter runs a short suite of tests to fix many common network-related problems.
Many Windows users may already be well acquainted with this feature, as this can be accessed more readily by right clicking on your Wi-Fi icon on your Taskbar and clicking the Troubleshoot Problems.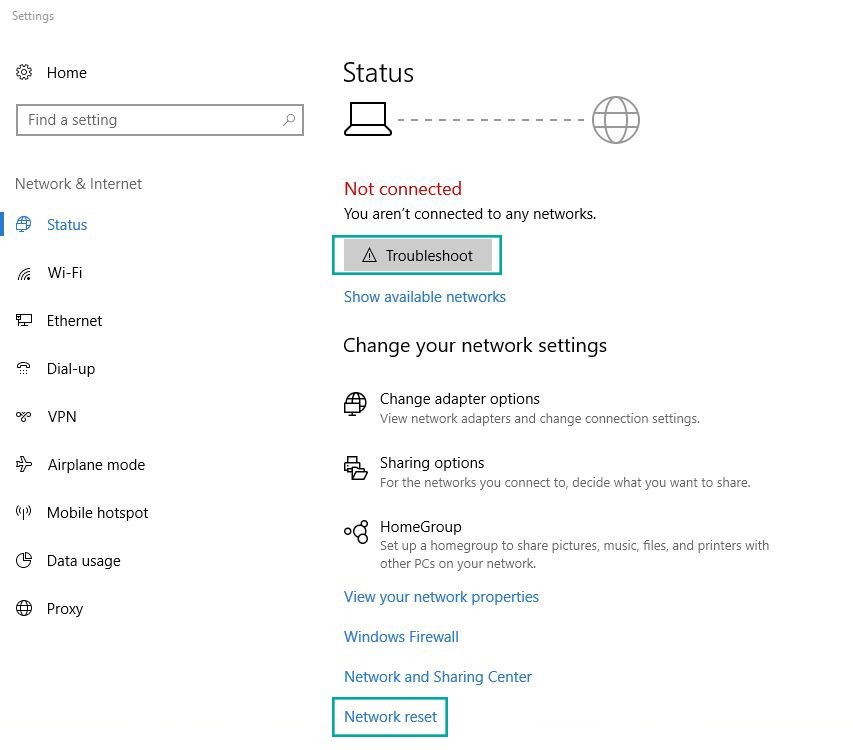 Fix Wi-Fi and Other Connection Problems with Network Reset
If that troubleshooter doesn't automatically solve the network problems you are having, you can go for a more drastic solution. The Network Reset button is at the bottom of that Settings page. Click on it to completely delete all network settings and start anew (make sure to read the explanation before proceeding).
Now, what if you have tried all the above and you are still experiencing Wi-Fi or other network problems? Then you can try contacting us. Aside from network problems, we can also help you with laptop repair or computer repair in Singapore. We also provide iMac repair and data recovery service. So don't panic if you encounter a problem with your PC or Mac, just give us a call! 🙂