This is a guide for payment using PayNOW on DBS Digibank SG App. The same reference can be taken for other bank's application as they are similar.
Please go to your app store to download DBS Digibank SG App before you start

Step 1: Open & login using your DBS Digibank SG App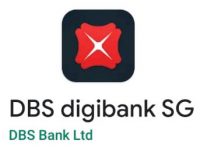 Step 2: Select "Pay & Transfer" and choose between "Paynow"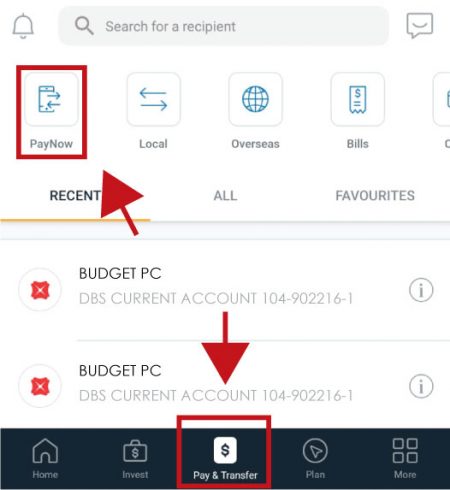 Step 3: Select Unique Entity Number (UEN) & enter UEN No: 201703113W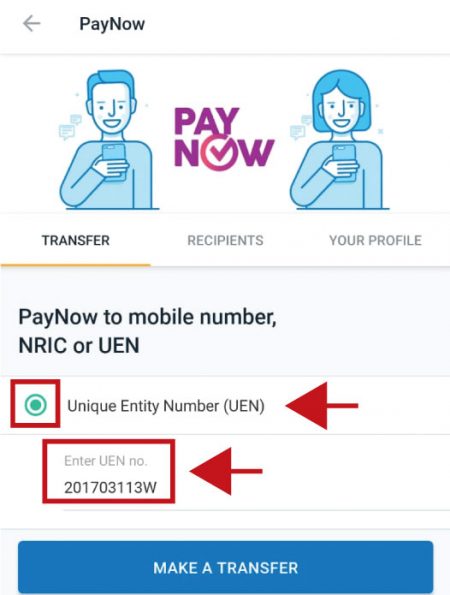 Step 4: Enter the amount $ and enter your Name, Mobile no. as your bill reference no.